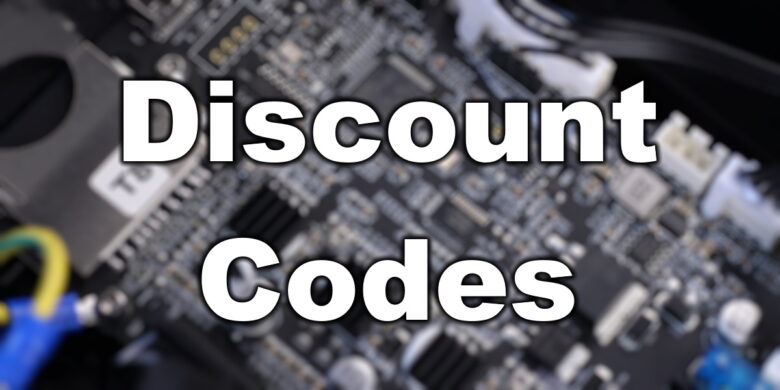 On this page, you will find up-to-date discount codes for 3D printers and other related hardware. The list is constantly updating to provide the most up-to-date deals and discount codes. If you find a code that is not working anymore, please leave a comment and I will update it (if possible).
You can also ask for a discount code if the item you are trying to get is not available on the list. I will try to provide one for you and update the list.
The links below are affiliated and I could get a small commission if you decide to order using them. This doesn't add any extra cost to your order, but it helps support the website.
Discount Codes for Shops
The discount codes below are unique for 3DPrintBeginner.com and they can be used on the respective shops.
| | | |
| --- | --- | --- |
| Link | What do you get? | Discount Code |
| SUNLU | 10% discount code | 4L8W3IGNQP |
| Slice Engineering | 5% discount code | 3DPRINTBEGINNER |
| Fulament | 10% discount code | 3DPRINTBEGINNER |
| Extrudr | 20% discount code | EX_3DPRINTBEGINNER |
AliExpress Discount Codes
Affiliate Links for other shops
The links below are affiliate links that don't provide any special discount, but if you purchase products through them, you help support the website.
FDM 3D printers I reviewed
The printers below have been tested and they have a review available on the website.
Resin 3D printers I reviewed
Other 3D printers
Lasers
Other Hardware