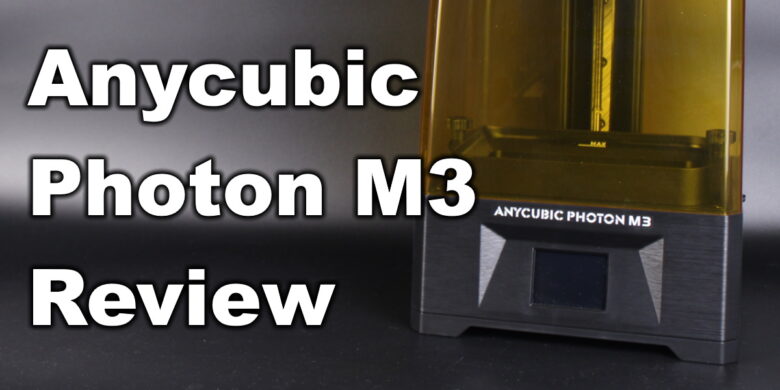 The Anycubic Photon M3 is the smallest resin 3D printer in the M3 family. But that doesn't mean it's bad.
It comes with a pretty large 7.6-inch 4K+ monochrome screen which promises good printing quality while also bridging the gap between small format resin 3D printers and mid-sized machines.
So let's see how the Anycubic Photon M3 performs, and if it's worth getting one.
Anycubic Photon M3 Shipping and Packaging
The Anycubic Photon M3 comes in a relatively compact cardboard box with the same foam protection used by Anycubic on their printers. It is also partially insulated from moisture with a transparent plastic bag, so I don't expect any issues during shipping.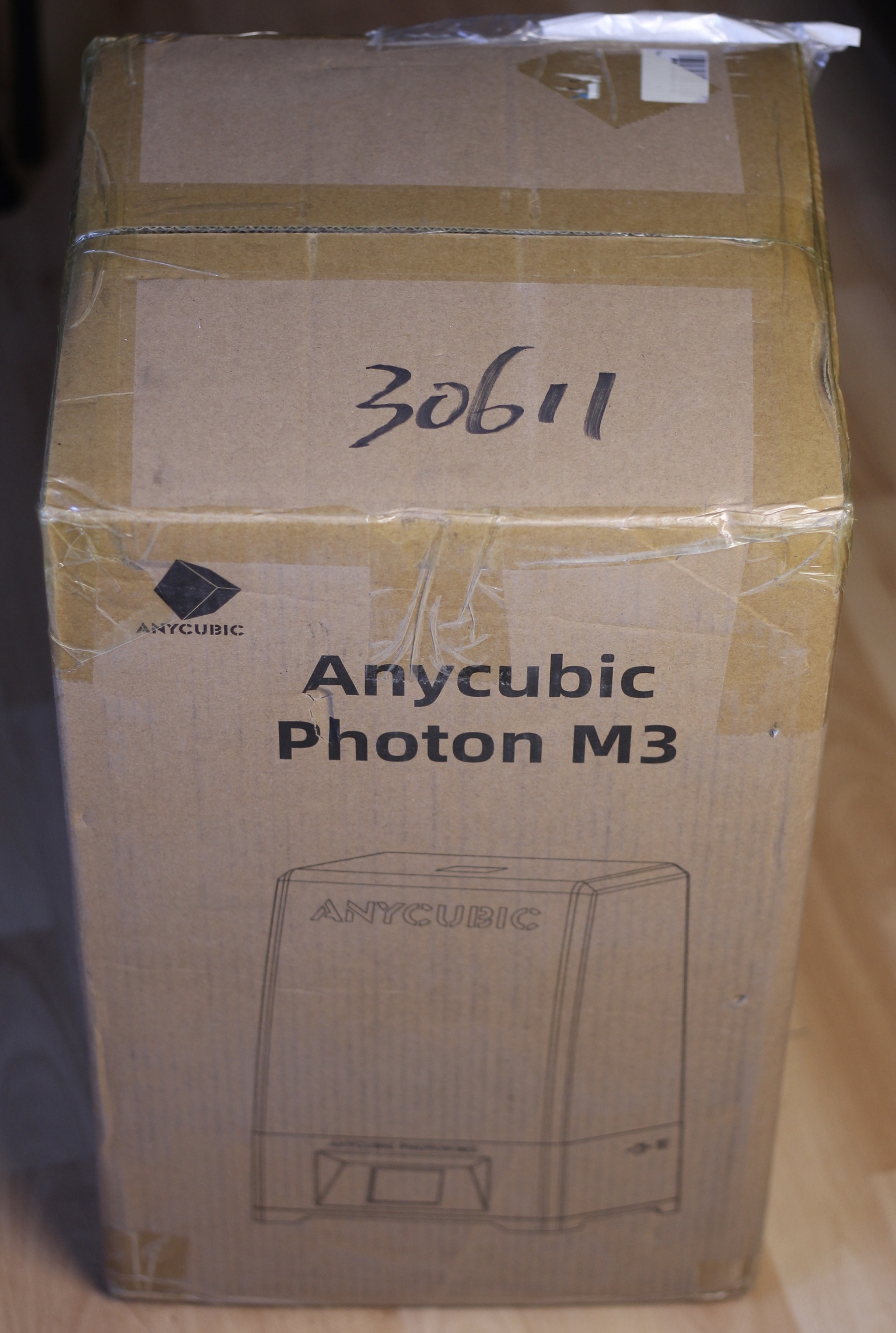 Anycubic Photon M3 Design
When I first saw the Anycubic Photon M3, I can't say I liked its design. But over the last few months I've had it around, it sort of grew on me. It's still not my favorite when it comes to design, but now I can tolerate it.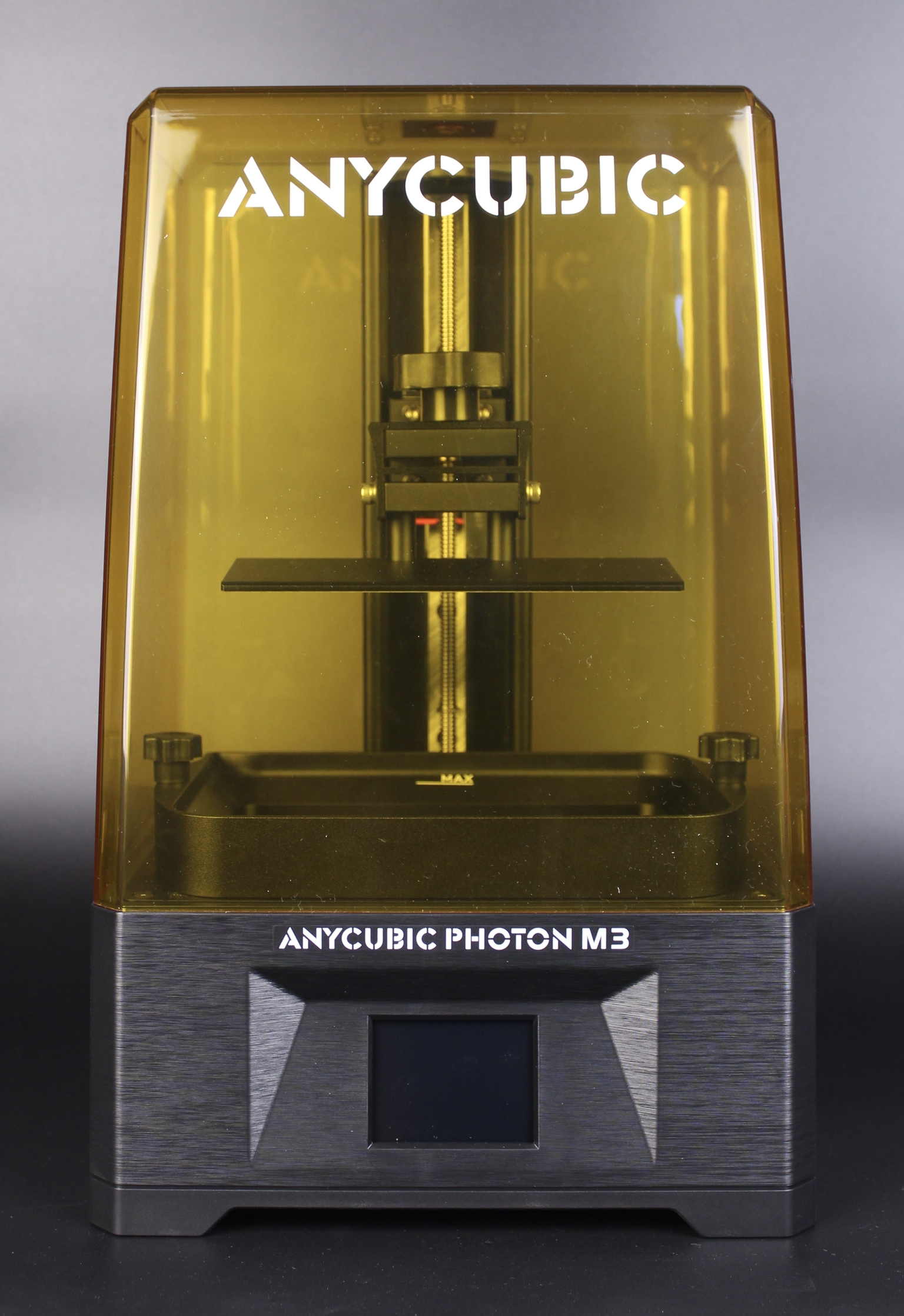 The top cover is made from transparent yellow plastic, just like other Anycubic resin 3D printers, but this one has a slightly different color. It also has a slanted front for some reason. It might make it easier to mold, but when you print a really tall model the printing surface sits really close to the front cover.
A firmware upgrade for the Photon M3 has been shared, so I recommend installing the new firmware for the best results.
The base is made from plastic with a brushed aluminum finish, probably to save money. While the machine feels a bit cheap, I think it's fine when it comes to functionality.
While I don't really care too much about the size of the small 2.8-inch touchscreen installed on the Anycubic Photon M3, I am not a huge fan of the USB and power button position. I would have liked to see them placed somewhere in front of the machine.
Anycubic Photon M3 Specs
| | |
| --- | --- |
| LCD screen | 7.6 inches monochrome screen |
| Printing accuracy | 4,096 x 2,560 pixels |
| Printing volume | 2.99 l / 101.19 oz |
| Light transmittance | 4% |
| Contrast ratio | 400:01:00 |
| Light source | parallel matrix light source |
| Printing platform | laser-engraved aluminum alloy platform |
| Printing speed | ≤ 5 cm /1.97 inches per hour |
| Control panel | 2.8-inch resistance touch screen |
| Data input | USB-A 2.0 interface |
| Rated power | 55W |
| Print size | 18.0 x 16.3 x 10.2 cm / 7.1 x 6.4 x 4.0 inches |
| Machine size | 42.5 x 26.9 x 25.6 cm / 16.7 x 10.6 x 10.1 inches. (HLW) |
| Machine weight | 7 kg / 15.4 LBS |
7.6 4K+ Monochrome Screen
The Anycubic Photon M3 is not a big printer, and I was pleasantly surprised by the size of the screen.
Of course, having a large screen doesn't help too much if the resolution is not scaled up accordingly, and the Photon M3 does this pretty well with a 4K+ resolution. This is 4,096 x 2,560 pixels to be exact, which is good enough for producing detailed models.
It's also a monochrome screen with a 4% light transmittance, which Anycubic tells us that it helps with fast printing. I am not sure about that, but the monochrome screen should last more than 2000 hours of print time which is nice.
I also like that a screen protector is pre-applied on the screen to protect it in case of a resin spill, and a spare is provided in the package.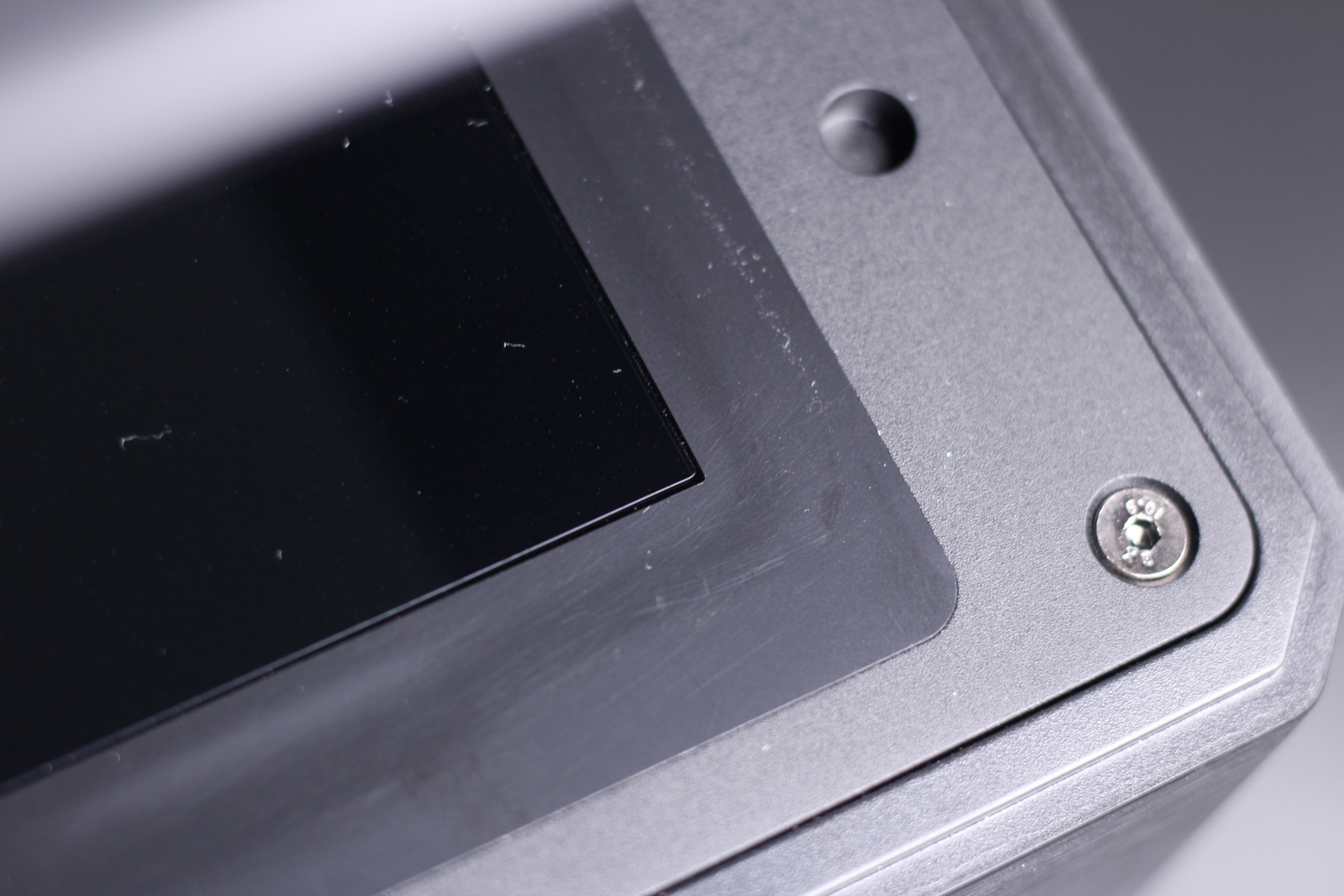 Parallel matrix light source
I also tested the light uniformity of the Anycubic Photon M3 screen, and as you can see below, it's what you would expect from a parallel light source. It's not the best, but the light uniformity is decent for most prints. Still, not as good as the Integral Light Source Creality is using on the Halot One Plus.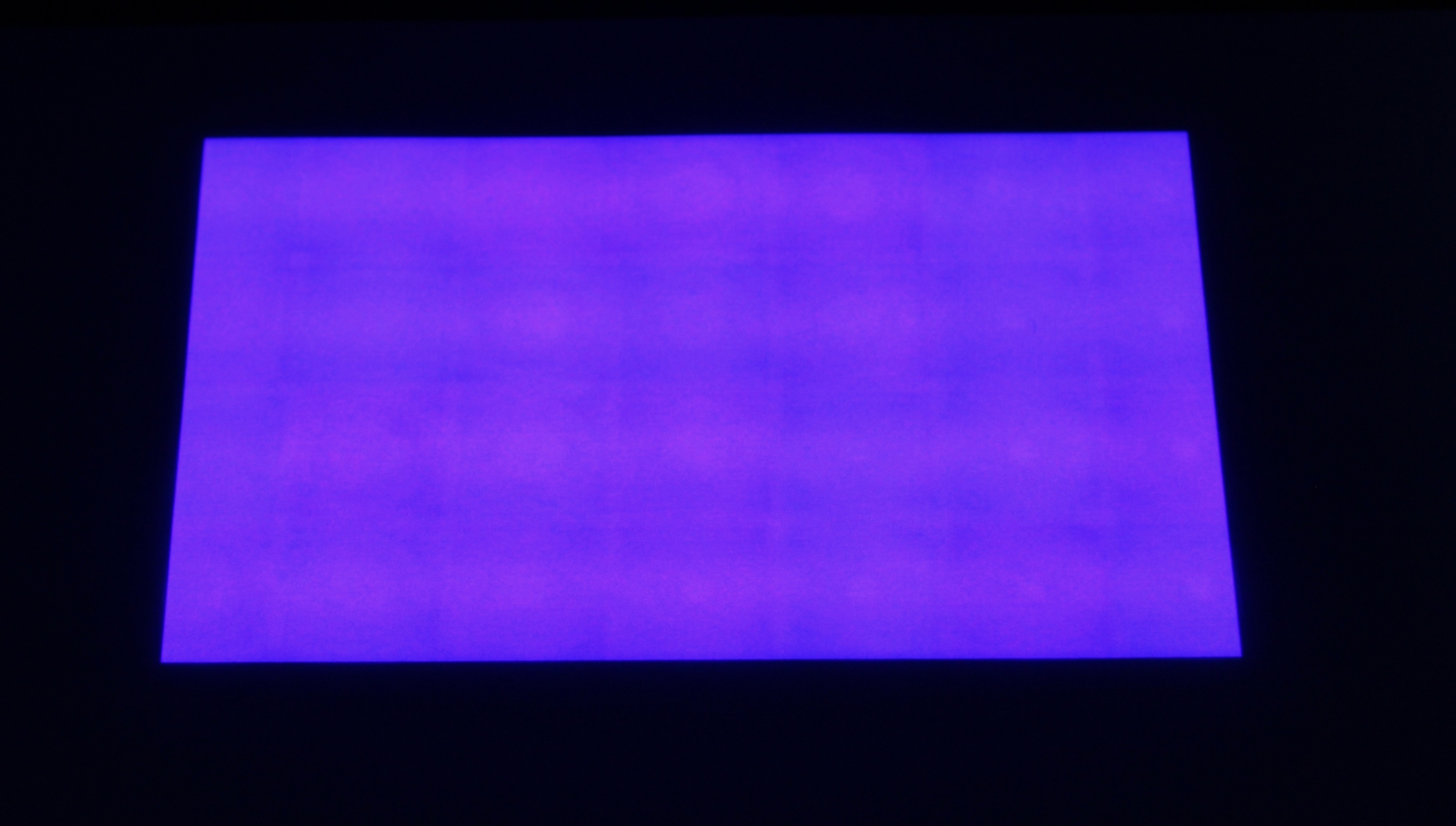 Laser-etched build platform
The build platform is etched, just like the M3 Plus and Max. This laser etching helps with the adhesion of the models and it also makes the platform look a bit nicer.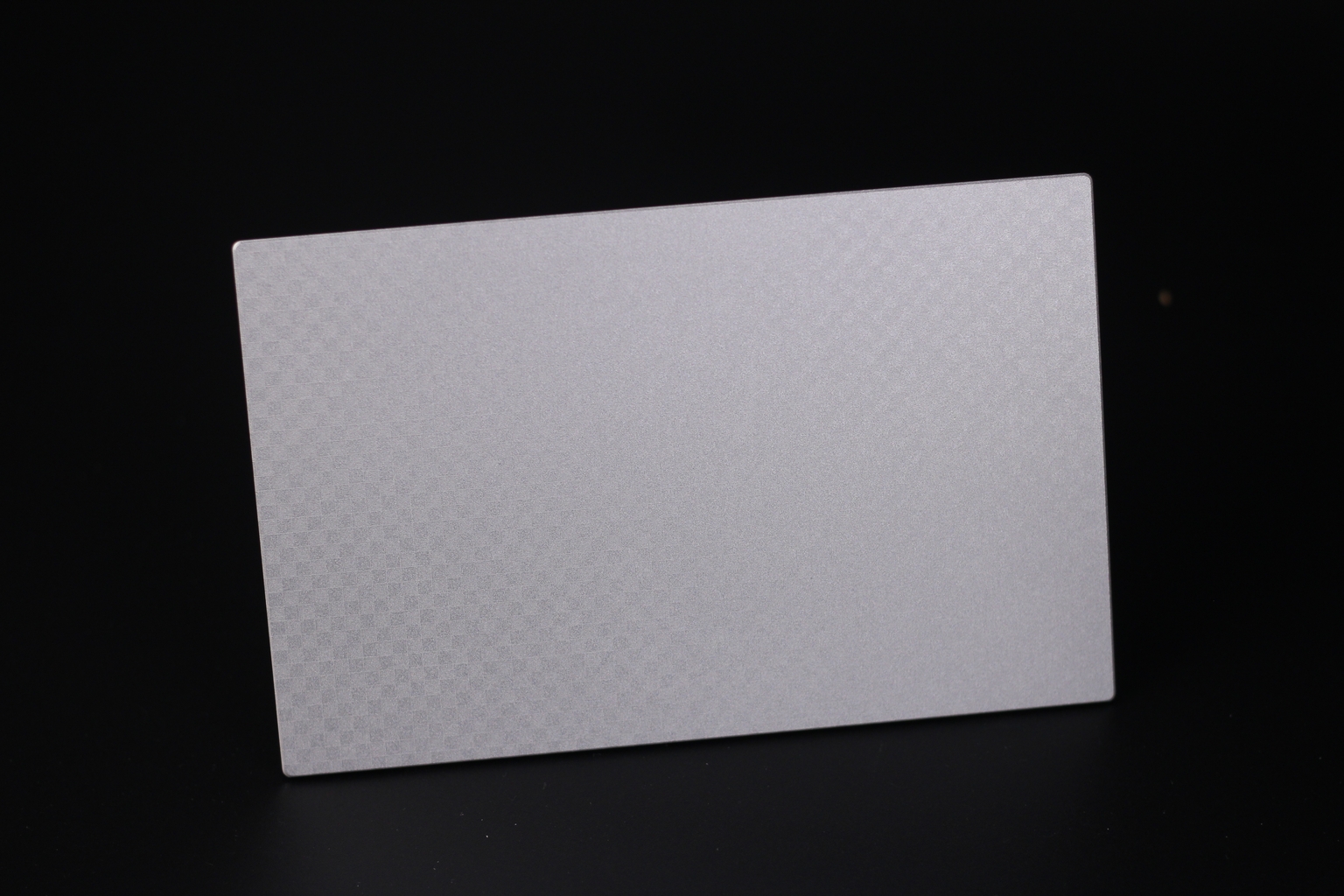 It has a slanted top, but a tiny bit of resin still manages to pool on one side. Not much, but still enough to be mentioned. Fortunately, the top of the build platform does not use screws that go inside the vat meaning that resin will not pool in that section like with other printers.
I don't know if this information is actually useful for some people, but the build platform is big enough to fit two Fotis Mint busts to be printed at once. Use this information as you might see fit :).
Aluminum vat with regular FEP
With the Photon M3 we get a pretty big aluminum vat, but with a regular FEP film. I was expecting to see the same frosted FEP as in the case of the M3 Plus and Max, but it seems that Anycubic reserves that for their more expensive resin printers.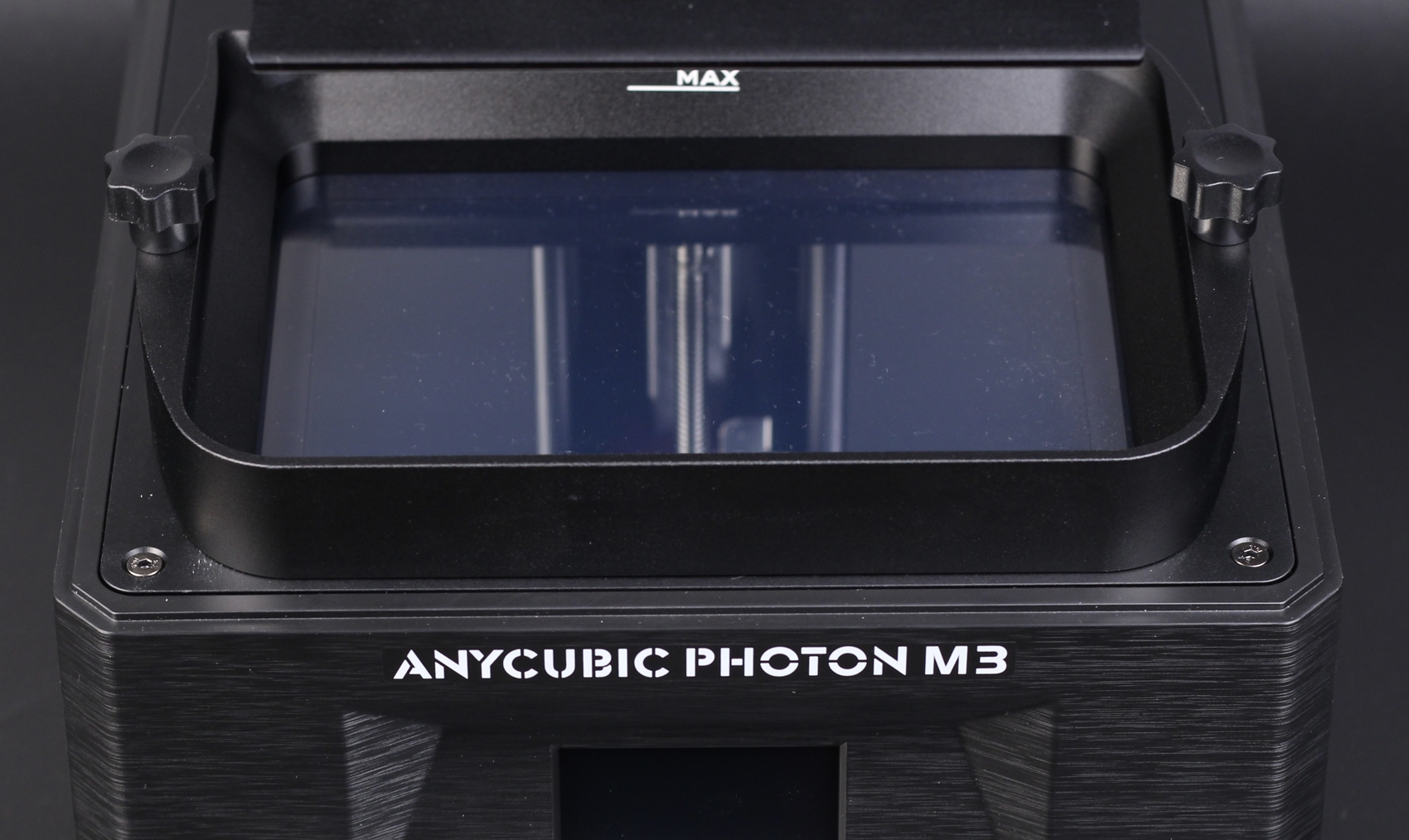 It still works, but I feel like the frosted FEP works a bit better when it comes to the release tension during printing. With the clear FEP, the peeling sound can be heard when the printer is working.
Single linear rail for Z-axis
While the Anycubic Photon M3 has a single linear rail for the Z-axis, I haven't noticed any kind of deflection or movement during printing. Just like in the case of the Kobra, Anycubic made some smart choices for the hardware in these new printers to lower the prices without impacting the printing quality of their printer and that's great.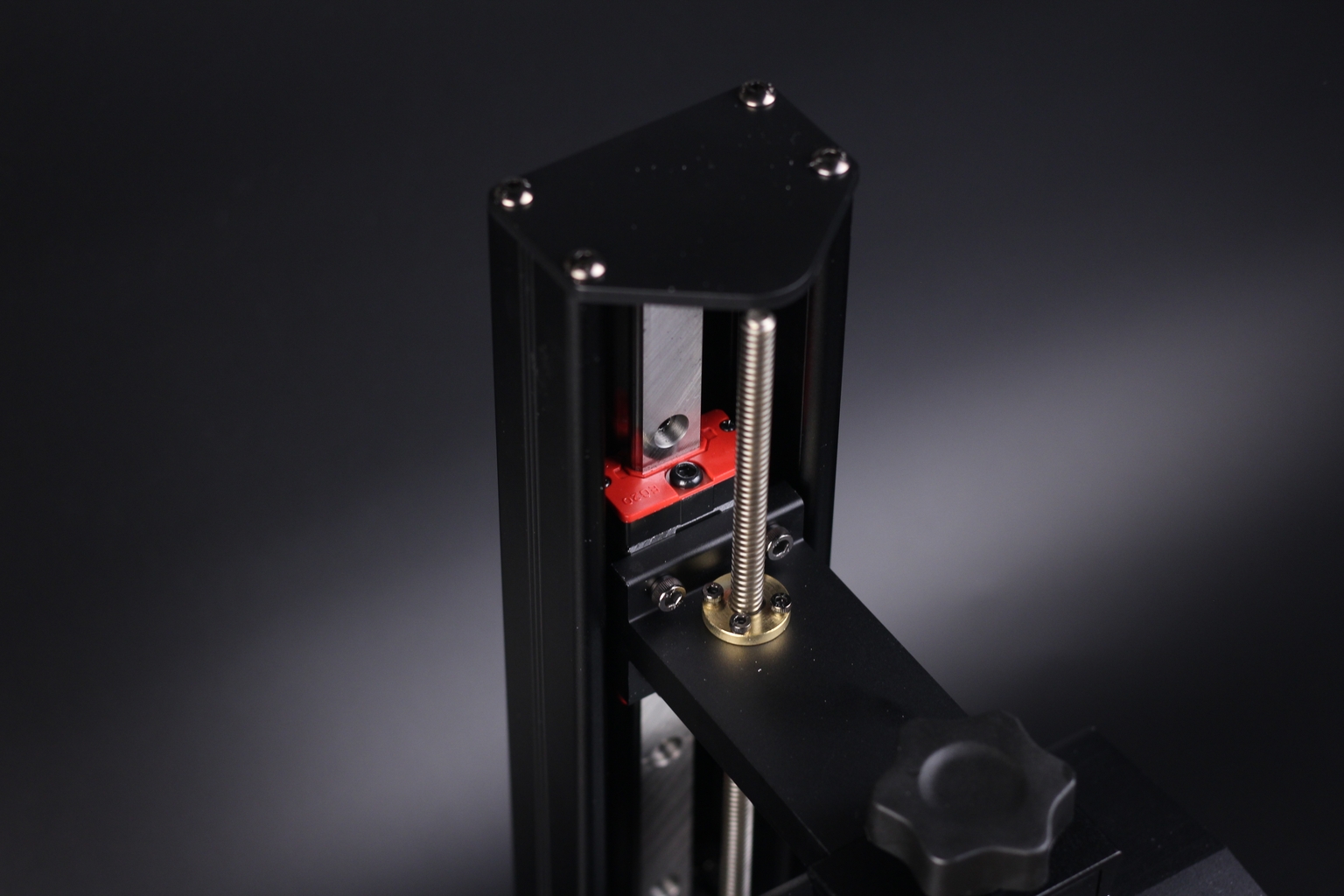 As I mentioned in the Halot One Plus review, the cost of that machine is increased by the dual linear rails for the Z-axis which are not really needed on such a small printer.
Power consumption
Idle power draw is around 4W. When the printer has the LEDs on to cure the resin layers, power consumption is about 40W.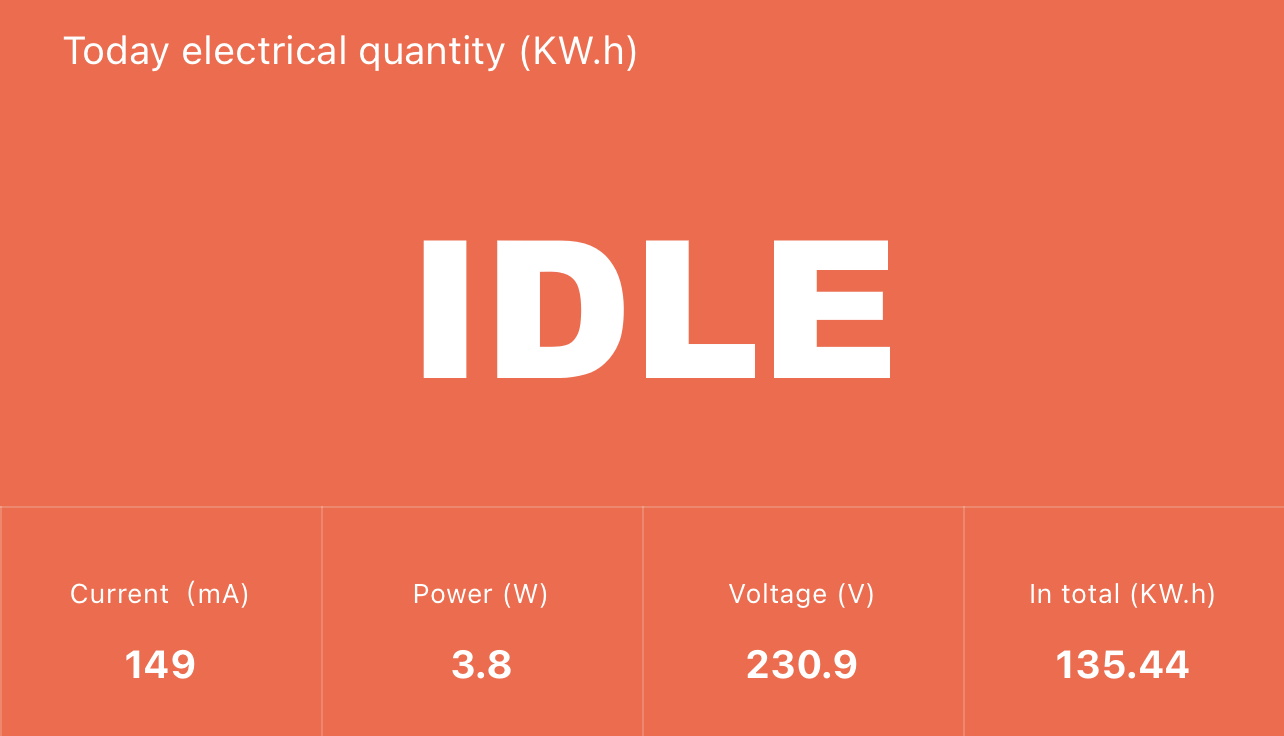 All these measurements were taken with a Blitzwolf smart power socket which indicates the power draw, and it can also be used for remotely powering on and off the printer.
Anycubic Photon M3 Noise Levels
I really like how silent the Anycubic Photon M3 is. Of course, the noise levels can be different depending on the movement speeds you are using, but with the default Lychee profile the printer is barely noticeable.
I even had it on the same desk next to me, and it was quiet as a mouse. The resin peeling away from the FEP sound was almost louder than the movement of the printer.
Test prints on Anycubic Photon M3
Anycubic Exposure Test
I needed to update the firmware to fix the resin dripping issue I was mentioning, and when I did that, I found a pre-sliced model used for testing the exposure. In theory, this test should have different curing times for every model.
I am not exactly sure if this works correctly because most models look quite similar. But I used a 2.4 exposure time for the rest of my prints which seems to work fine.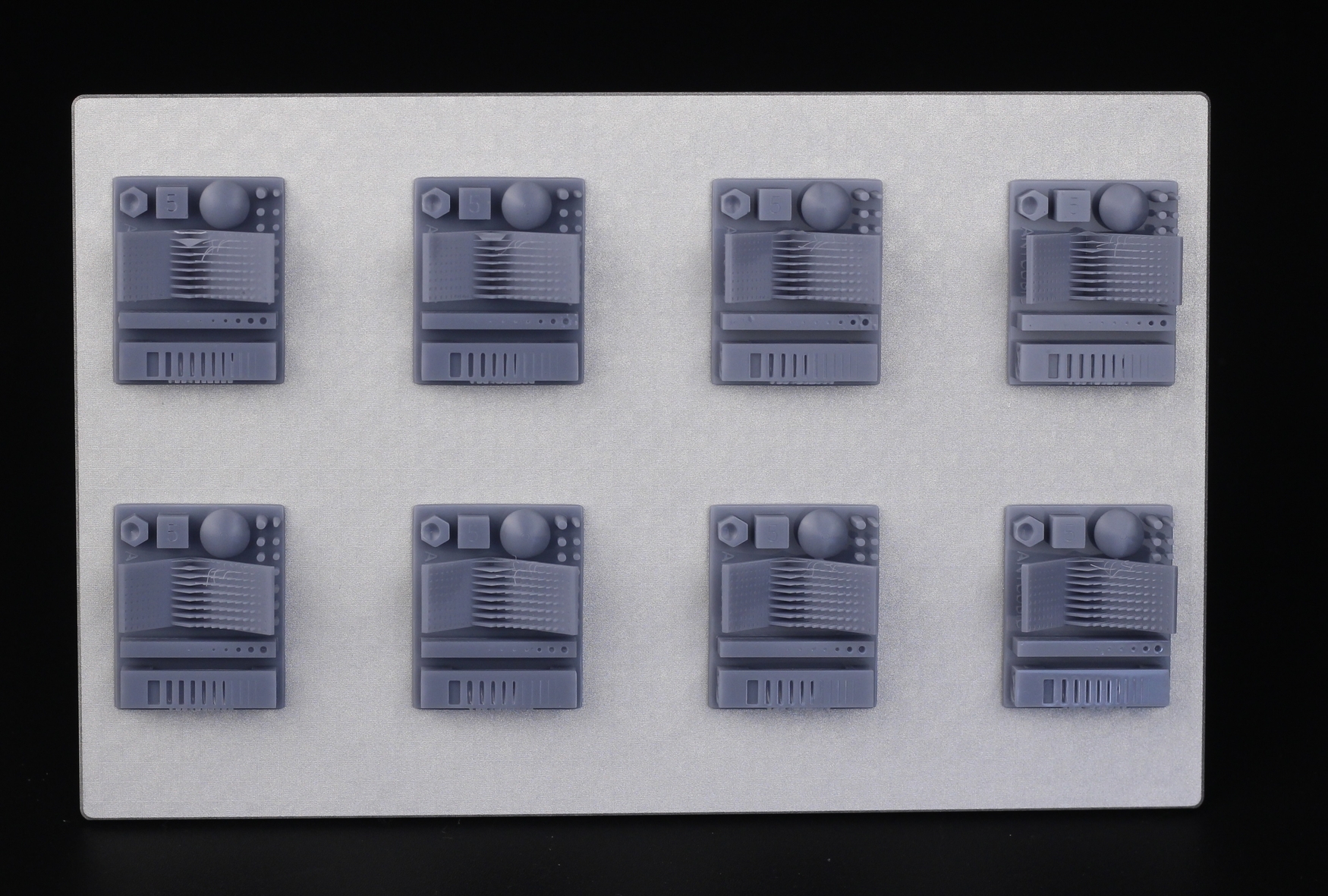 The Comedian
I love how this Comedian bust from Fotis Mint turned out. It has nice and crisp details which were nicely printed by the Photon M3. You can even see the texture on his face and that's impressive.
There is some kind of banding effect on the base which you can see in the final image, and I am not sure how to troubleshoot that as I haven't seen it on other prints. On the back, there are some small support contact marks that weren't cleaned properly, but that's an issue with my post-processing and not the printer.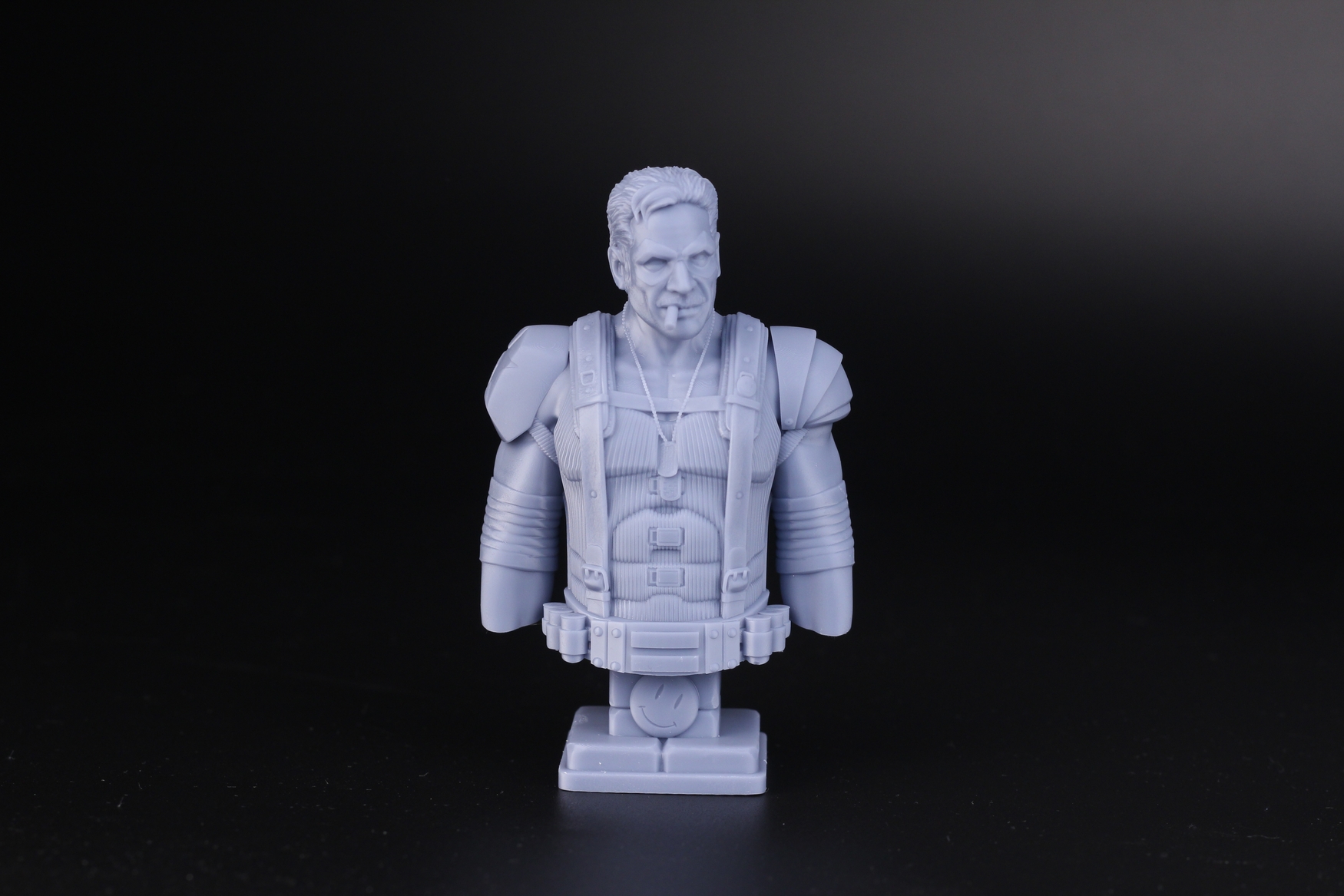 Malenia Bust
Another Fotis Mint bust that came out great is Malenia from the popular Elden Ring game. Every tiny detail has been printed perfectly and I am really happy with the results. Minor damage caused by support removal but that's an issue caused by me and not the printer.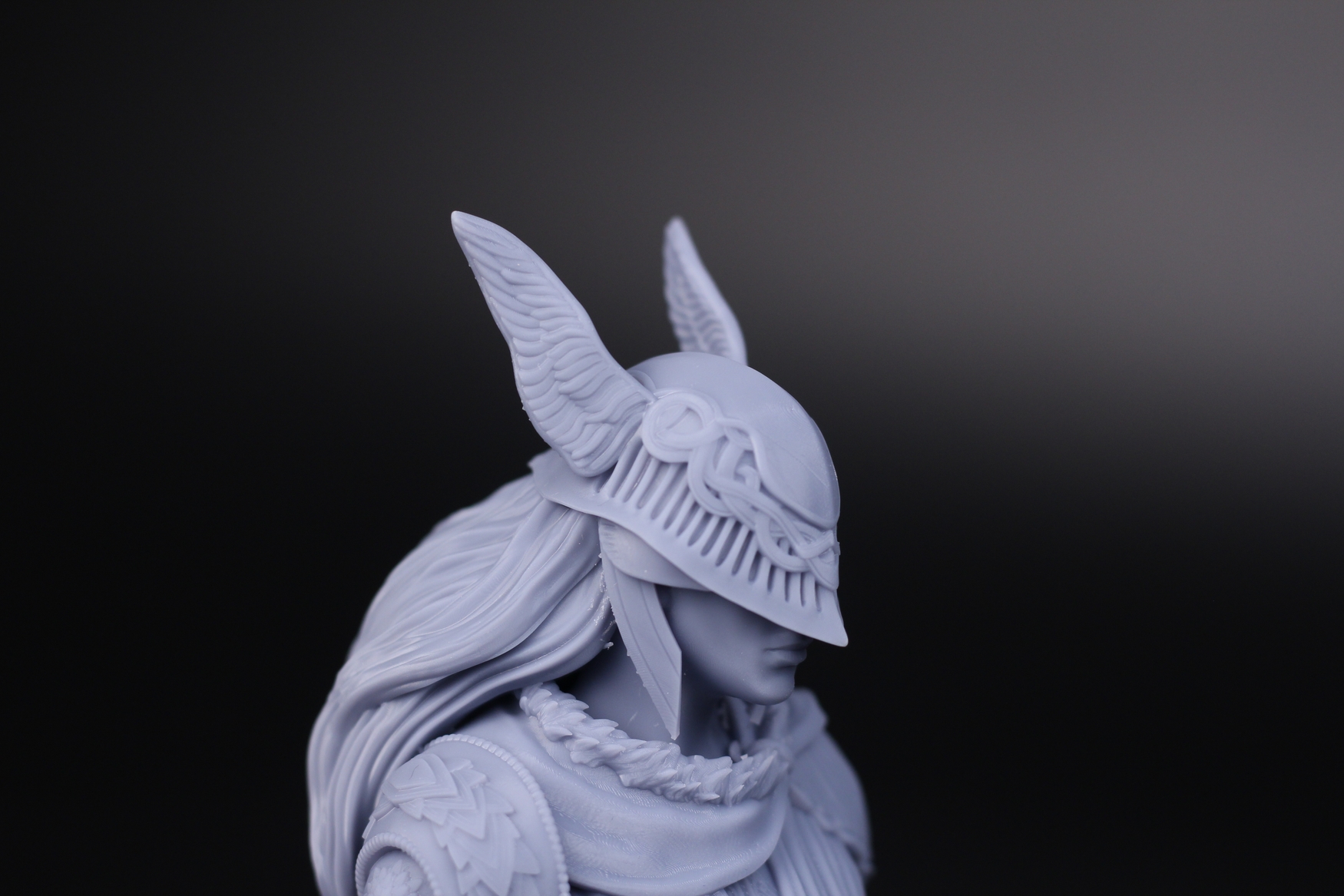 Mimir Bust
This Mimir Bust came out great, even though part of the model has lost adhesion to the build plate.
You can see some small banding issues because of that. Still, there's so much detail in this print, and it's hard not to be impressed by what these budget resin printers can do.
I also printed this model with 0.02 layer height but comparing this model with the other prints done at 0.05 layer height, I am not sure it's worth double the print time.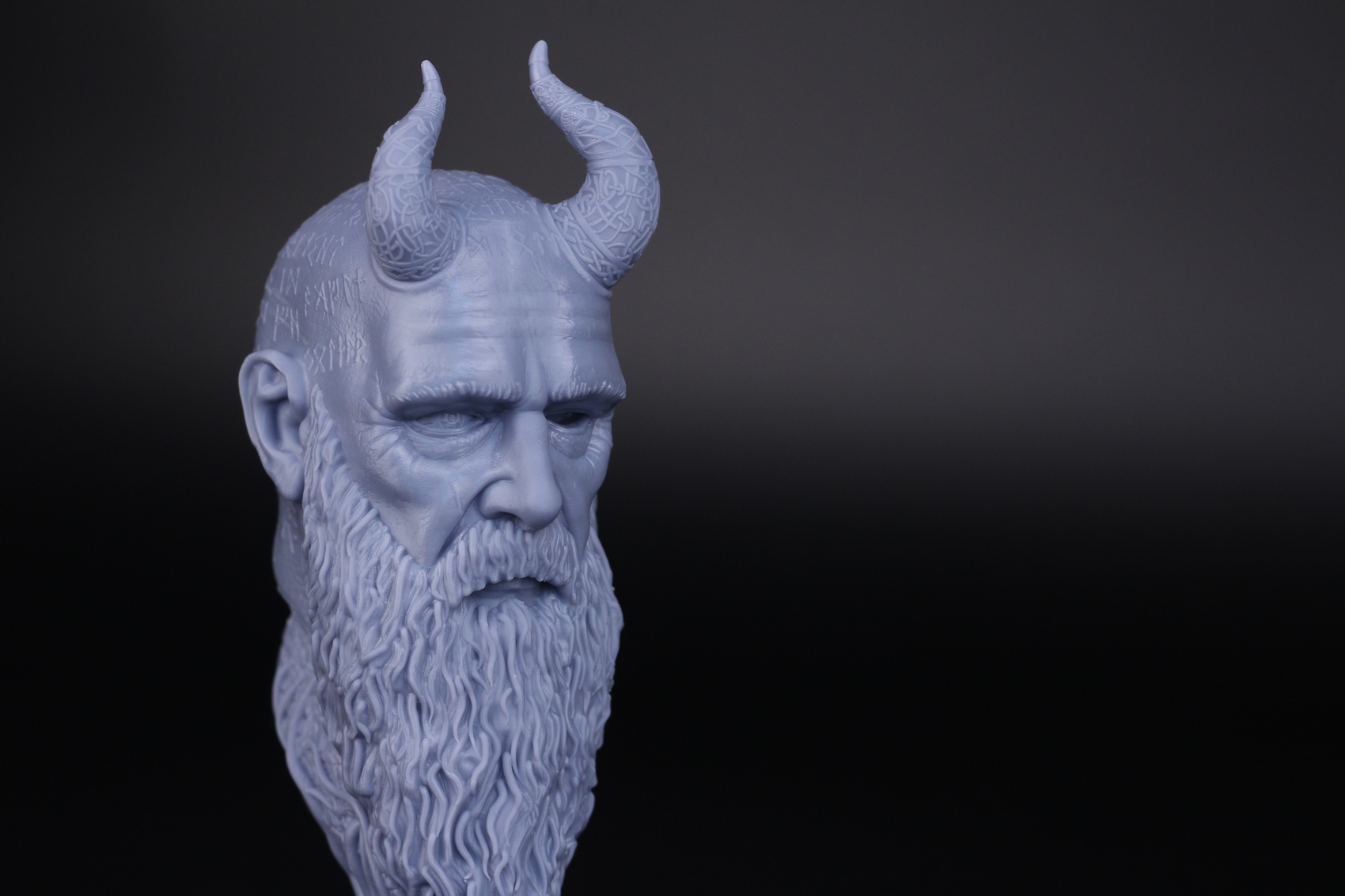 Moon Knight
Finally, I printed the Moon Knight bust which had some kind of slicing issue that caused a misprint of the base. I didn't have time to print another one in time, and I also want to print a bigger version of this bust, so I left it as it is.
Print quality is as you might expect for a resin printer, and it's comparable to the rest of the Photon M3 lineup.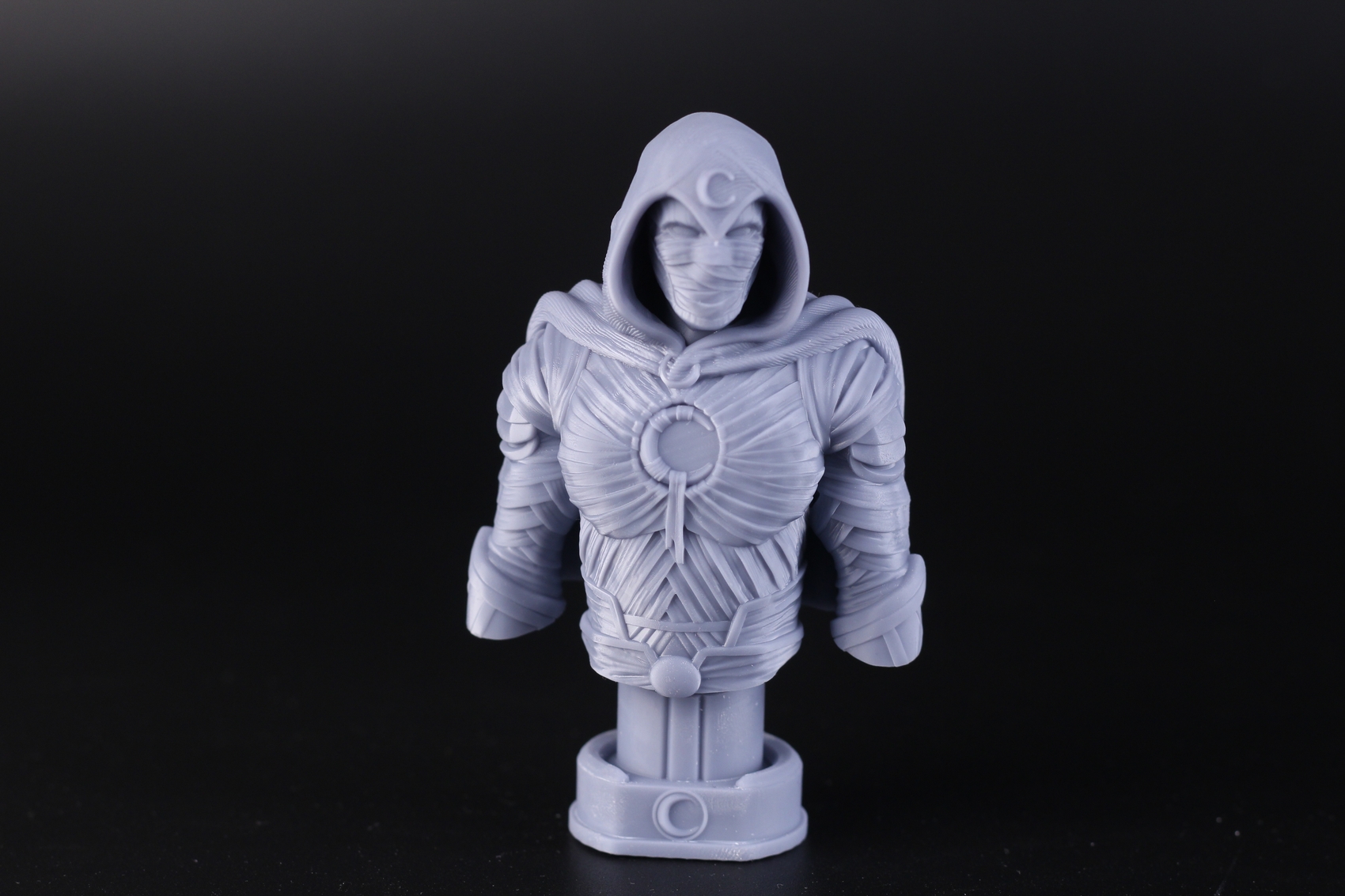 Conclusions: Is the Anycubic Photon M3 worth it?
Judging by the print quality you get, and the price of ~300 USD at the time of writing this review, the Photon M3 from Anycubic is a great option if you are in the market for a compact resin printer with pretty generous printing volume for its size.
Honestly, if I were to purchase a printer right now, I would get something with a build plate of at least 10 inches. But that's just me who likes printing big models. If you are someone who prints miniatures, then the Photon M3 can be a great option. It prints fast, and the screen resolution is more than enough to capture good details.
Sure, the M3 is not as "smart" as other resin printers with nicer touchscreen, firmware, and extra functionality (like the Creality Halot One Plus) but it does the printing job well enough to make those features matter less for me. And the price is great, especially considering that Anycubic has these M3 printers in warehouses all around the world.
Anycubic Photon M3 Rating
If you are looking for a compact resin 3D printer with good print quality and a bit more print volume, the Anycubic Photon M3 is a great choice. And it's budget-friendly too!
Where to buy the Anycubic Photon M3?
The Anycubic Photon M3 can be purchased from the following sites:
Anycubic
Aliexpress
Banggood
Amazon
Geekbuying
I recommend checking out the Discount Codes page before purchasing. I regularly update the article with discount codes for various online shops, and you might find one for this particular model.
The Anycubic Photon M3 was provided free of charge by Anycubic for the purpose of this review. While the article includes affiliate links, all opinions are my own. Nobody reviewed the article before it was posted, following the Review Guidelines.