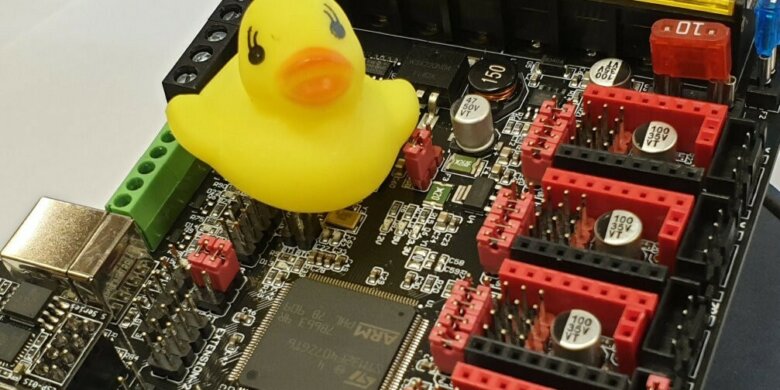 The long-awaited PRO version of the popular SKR 1.3 board I used on my AM8 upgrade has arrived. The SKR PRO 1.1 is the high-end offering from Bigtreetech and it should be more than capable of running my Hypercube Evolution printer.
The SKR PRO 1.1 board uses an ARM 32-bit Cortex M4 CPU (the STM32F407ZGT6) supporting 6 stepper motor drivers. Power can be supplied independently trough the board, allowing the use of 24V and 12V at the same time.
The main differences between the SKR boards from Bigtreetech can be seen here: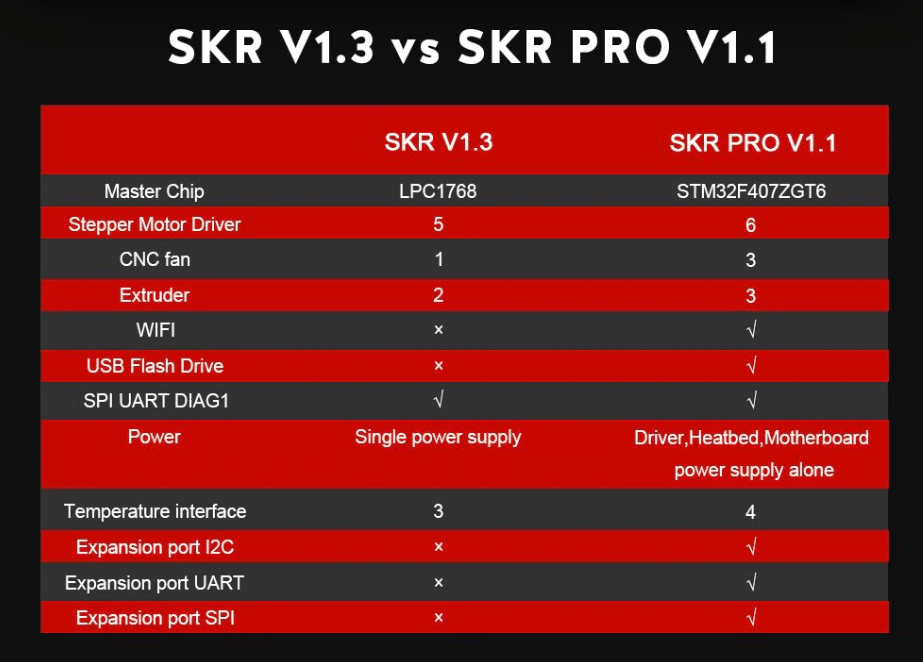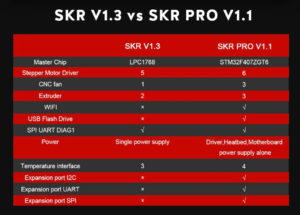 Motors will be powered by the TMC2209 drivers that are yet to be delivered. The mentioned drivers support higher current of up to 2.8A peak, StallGuard and CoolStep making the TMC2209 the go-to drivers for a high-performance 3D Printer.
The stepper drivers can be controlled directly through UART protocol without the need of extra wiring.
New articles will follow on how to compile and configure Marlin 2.0 for the SKR PRO 1.1, and how I used it in the Hypercube Evolution build.