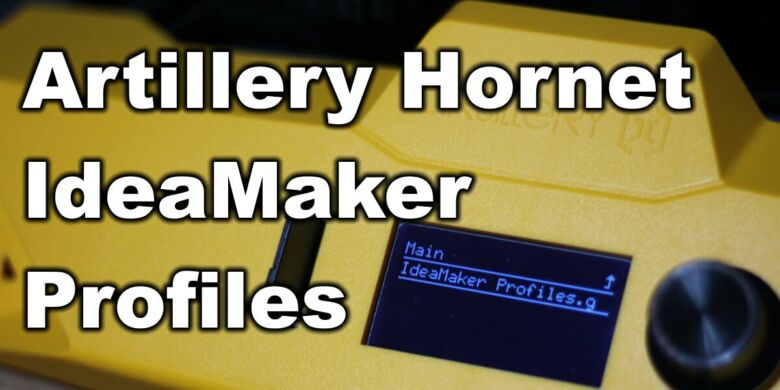 The following Artillery Hornet IdeaMaker Profiles have been fine tuned for printing in PLA, PETG and TPU, during my review period. You can check the Artillery Hornet Review for more print samples to better judge the print quality.
Download Artillery Hornet IdeaMaker Profiles: PLA, PETG, TPU
With the runed Artillery Hornet IdeaMaker profiles, you should be able to get comparable print results. It's important to tune the flow rate for the filament brand you are using. The value set in the profile should work well, but it's always a good idea to double check it.
All the profiles are tuned to work on the stock setup of the Artillery Hornet, with no modifications.
Artillery Hornet PLA IdeaMaker Profile
This Hulk model was printed at 0.15 mm layer height in Extrudr Biofusion Reptile Green. Default nozzle temperature for the PLA profile is set to 215C and the heatbed temperature is set to 65. You can adjust them according to your filament.
Download the PLA profile below:
Artillery Hornet IdeaMaker Profile – PLA – 3DPrintBeginner
Artillery Hornet PETG IdeaMaker Profile
For the PETG profile, I used 235C as the default nozzle temperature and 70C for the heatbed, but if you have issues with adhesion, you could up the temp to ~80C to compensate for the bad thermal transfer from the bed to the glass surface.
The model was printed in Fiberlogy Easy PETG at 0.2 mm.
Download the PETG profile below:
Artillery Hornet IdeaMaker Profile – PETG – 3DPrintBeginner
Artillery Hornet TPU IdeaMaker Profile
While bowden setups are not recognized for incredible results when printing TPU, with the Artillery Hornet it's possible to get good prints if speed is not pushed too high.
This Phil-A-Ment model was printed in Devil Design TPU at 30mm/s. Nozzle temperature is set to 220C and bed temperature to 60C. If needed, you can increase the nozzle temperature with 5-10C, according to the filament specs, to improve the extrusion quality.
Download the TPU profile below:
Artillery Hornet IdeaMaker Profile – TPU – 3DPrintBeginner