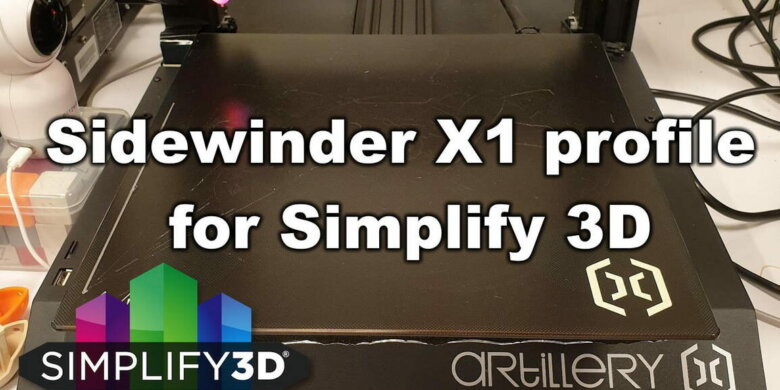 After the Artillery Sidewinder X1 calibration guide i did a few weeks ago, a lot of people asked me for the slicer profile. So here is the Sidewinder X1 profile for Simplify 3D
Sidewinder X1 profile for Simplify 3D
After testing various slicers and settings, i found out that my Sidewinder X1 works best with the Simplify 3D profile i made. The default layer line height is 0.15mm which offers the best compromise between speed and quality.
It uses a 0.5 layer line width for printing a bit faster, and a tweaked start gcode in order to easily remove the purge line.
Even tough the profile is made for PLA, you just need to change your temperature and fan speeds for printing with PETG.
Follow this link to download the Sidewinder X1 Profile (PLA 0.15) from 3DPrintBeginner.com. Also available on Thingiverse.
Let me know in the comments below if it works well for you.
Happy printing!