Reviews
LONGER RAY5 Laser Engraver Review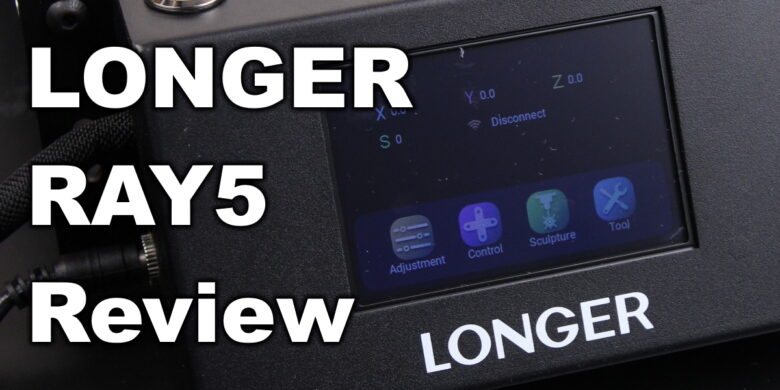 In this article, we will check out the LONGER RAY5 laser engraver. I am not a huge fan of lasers, and I can't really say I am really experienced when it comes to lasers, but you can't learn if you don't use them, right? So let's see if the LONGER RAY5 Laser lives up to the expectations.
LONGER RAY5 Shipping and Packaging
The LONGER RAY5 laser engraver comes in a cardboard box with foam padding on the side. It's not a huge box, and it doesn't have a lot of weight to it, so I am sure all the components will reach safely to the end-user.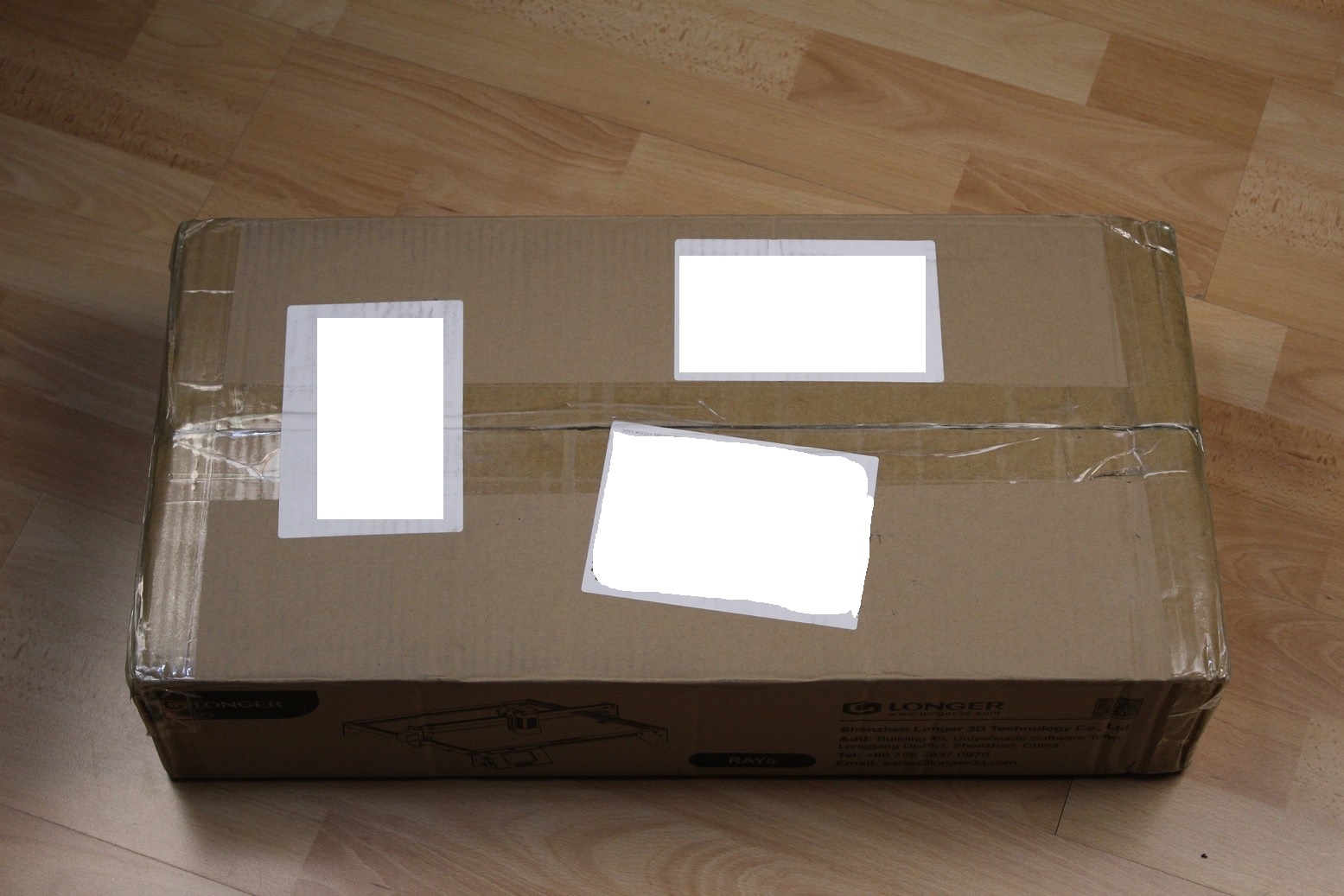 It comes as a kit, so it takes a bit of time to put together. It took me close to an hour to assemble it, by following the instructions in the manual. A more experienced person with lasers would probably assemble it in half the time.
LONGER RAY5 Design
The LONGER RAY5 is similar to the other lasers on the market, and I can't say it brings many significant changes compared to them. Most of the time, they look quite similar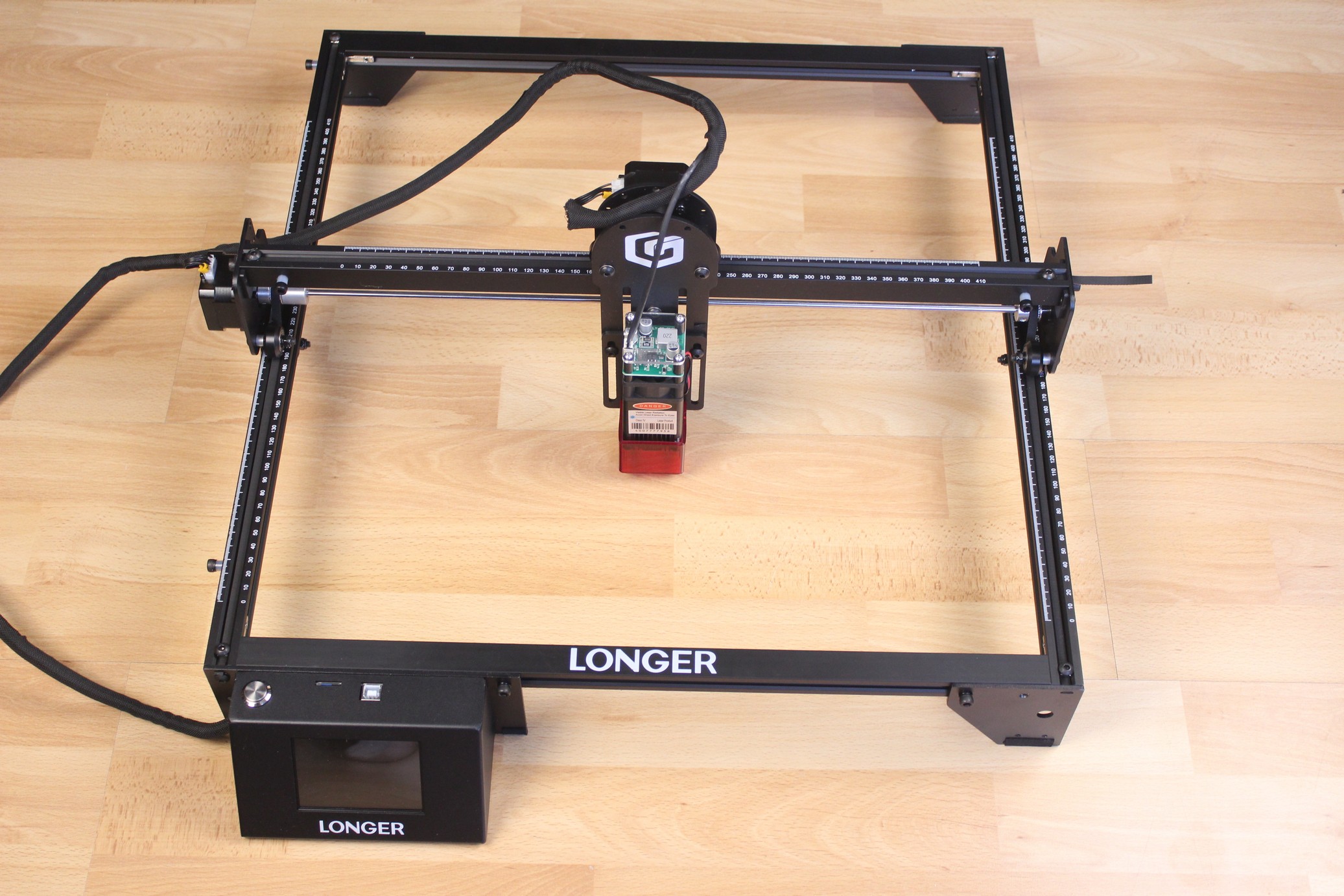 LONGER RAY5 Specs
| Model Number | RAY5 |
| --- | --- |
| Laser Technology | Diode Laser |
| Working Area | 410 x 410mm (16.14 x 16.14inch) |
| Laser Wavelength | 450nm |
| Focus Type | Fixed Focus – 30mm Focal Range |
| Spot Size at Optimal Focus | 0.08 x 0.08mm |
| Optical Output Power | 5.5W |
| Z Axis-Height Range | Up to 65mm |
| Engraving / Cutting Speed | 40 – 10000mm/min |
| Engraver Output | DC12V 5A |
| Engraver Input | AC110 – 240V |
| Software | LaserGRBL, compatible with LightBurn |
| Connection | USB / TF Card / Wifi |
| Laser Engraver Size | 61 x 67 x 20cm (24 x 26 x 0.79inch) |
| Package Size | 59 x 30 x 12.7cm |
| Carving Objects | All wood, paper, plastic, leather, PCB board, aluminum oxide, non-reflective plating and lacquered metal |
| Cutting Objects | Cardboard, non-woven fabric, light wood, Acrylic material, thin plastic board. |
5.5W Fixed Laser Module
With the LONGER RAY5 we get a 5.5W laser module. It has a part cooling fan at the top which blows air through the aluminum fins to keep the laser cool during operation. In the front, there's a UV light shield that does offer another layer of protection besides the protection goggles you get in the package.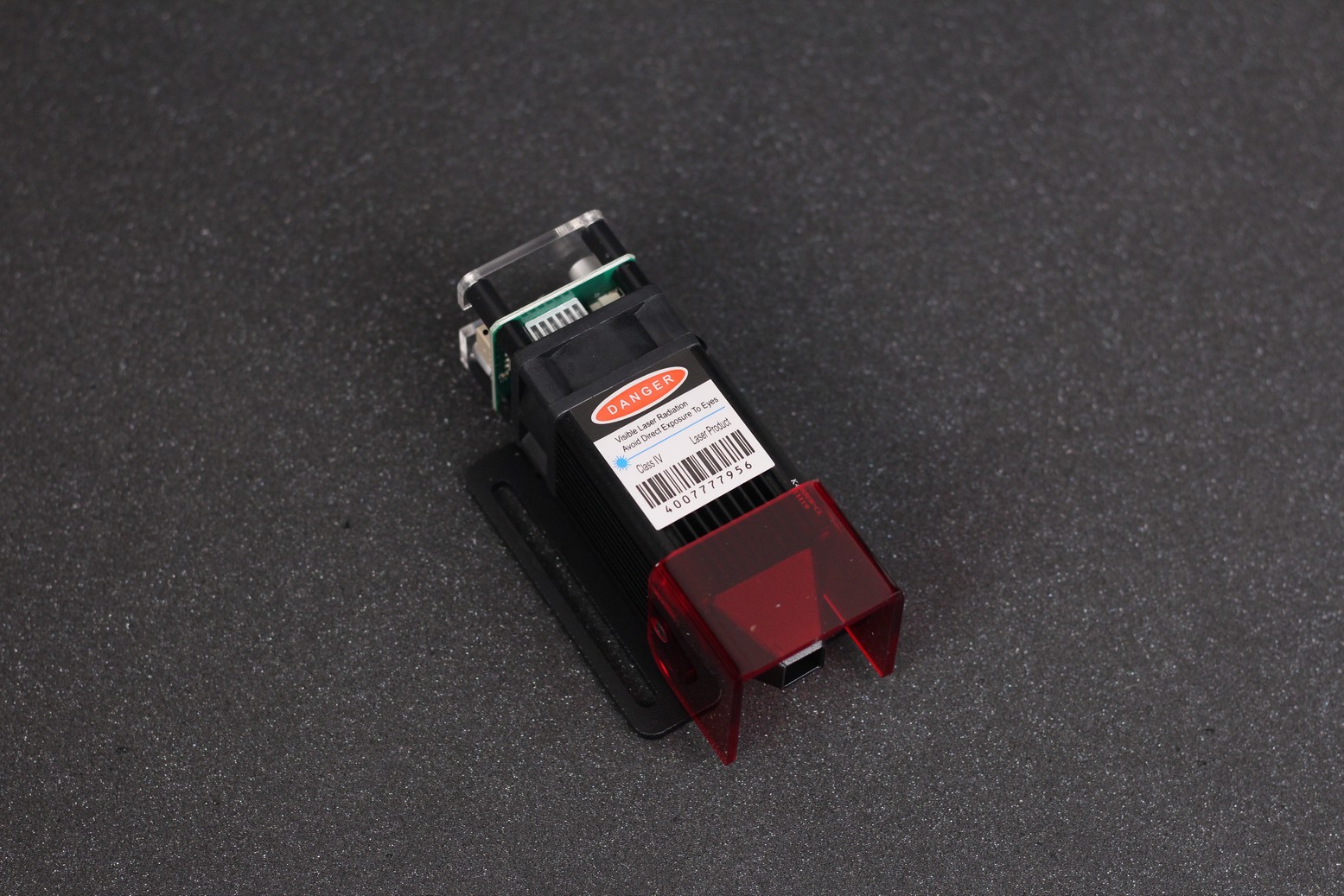 The LONGER RAY5 laser module has a fixed focus, so you will adjust the Z offset manually using the back metallic rail and the aluminum offset tool you get in the package.
Integrated 32-bit controller with Wi-Fi connectivity
32-bit chips have found their way into laser engravers now which is nice to see. Considering that the LONGER RAY5 can be used offline, without the need of having a computer connected, having a 32-bit controller will allow more functionality to be added right on the board.
My guess is that the LONGER LGT RAY1.2 is a board made by Makerbase specifically for Longer to use in their laser engravers.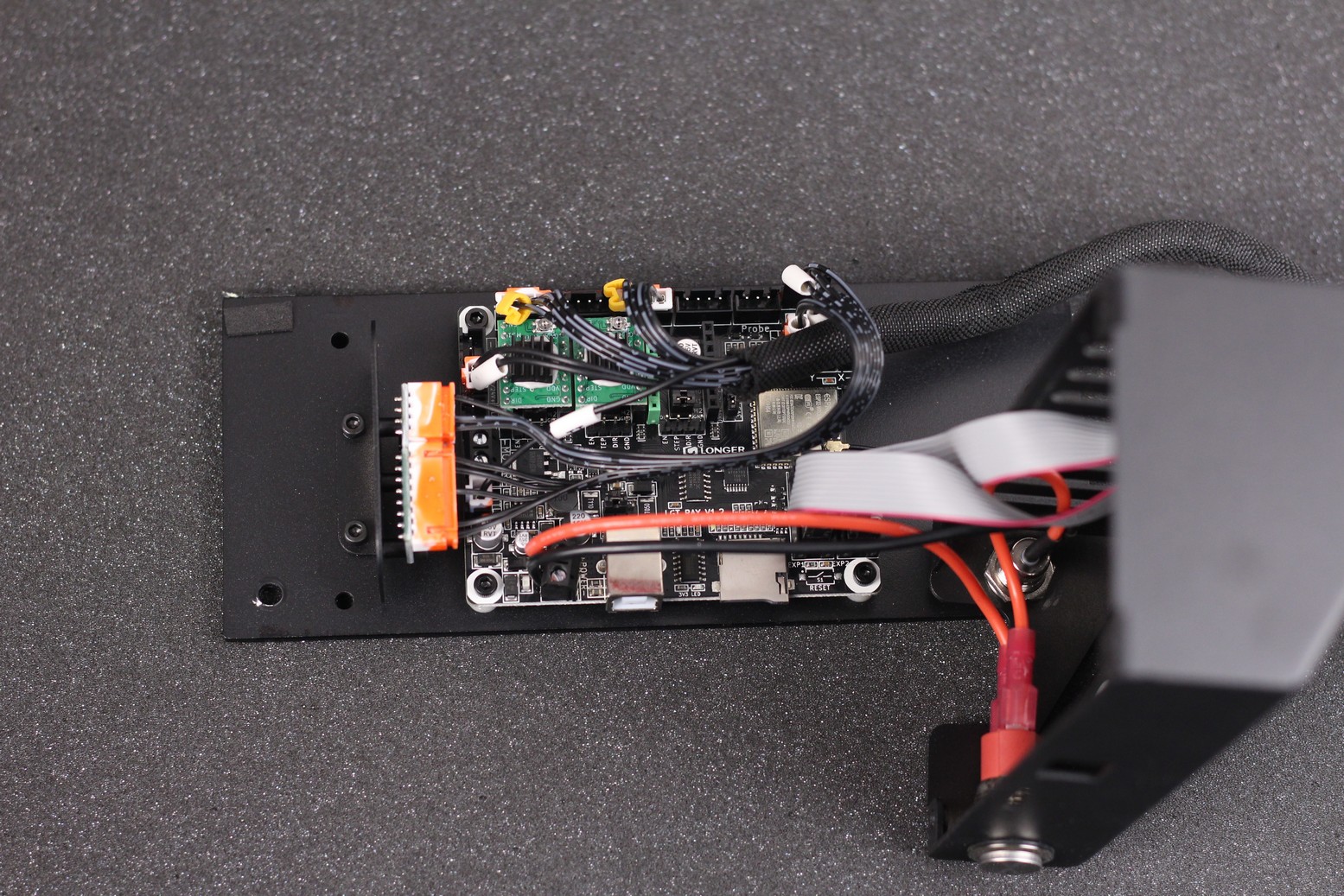 There are three stepper driver sockets available on the board, but only two of them are populated with A4988 stepper drivers. They are not as quiet compared to the TMC stepper drivers we love and use with newer 3D printers, but that's what we get.
On the same board, we have an integrated ESP32 module that provides Wi-Fi connectivity for the LONGER RAY5. After connecting to Wi-Fi using the on-screen controls, you can navigate to the IP using your browser, where you will be greeted by the ESP interface of the laser.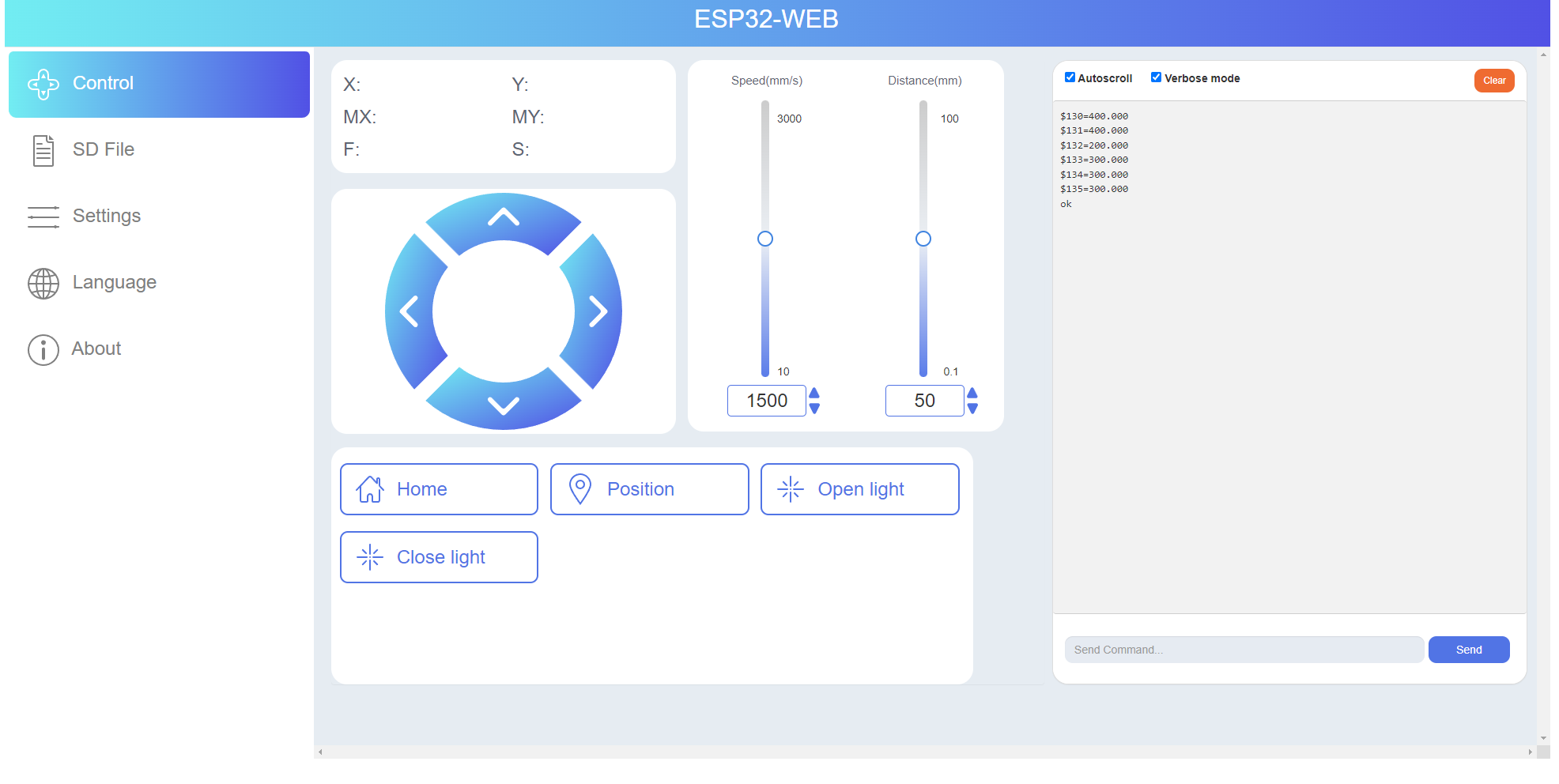 I don't really like the fact that you need to connect to Wi-Fi manually each time you restart the laser module. There should be an auto-connect option available in the menu, to avoid this hassle.
While having another way of controlling the laser is nice, I can't say it's really helpful. You already have the same controls on the screen, so I don't see the added benefit of also being able to control it from a computer. And not having the auto-connect option in the menu, makes me ignore this feature altogether.
You can also use the MKS Laser app for mobile phones (available on Android and iOS).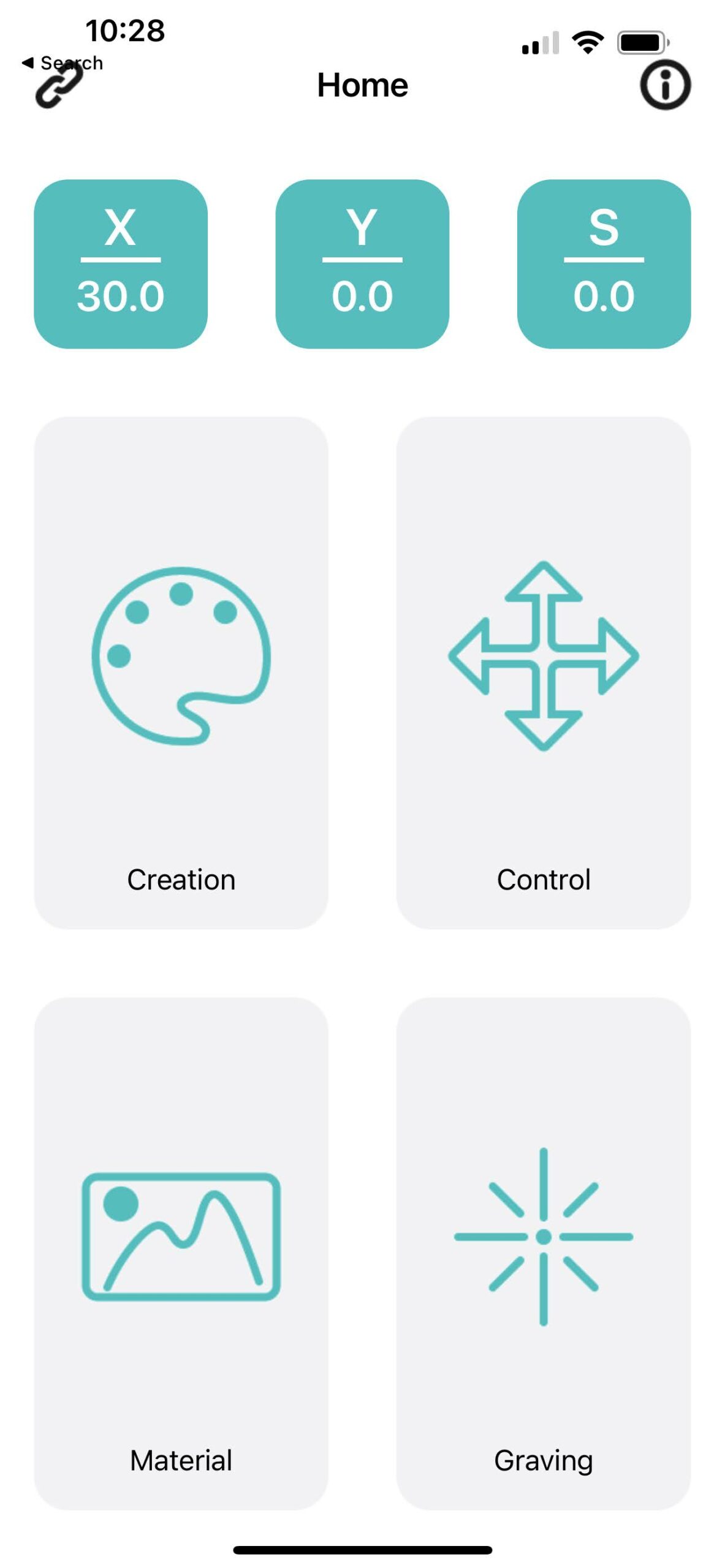 Besides the movement and laser module control, you also have the option to easily create a model to be engraved or cut. You can also import photos from the gallery and start engraving which is nice.
But I would still use a better program like Lightburn for proper .gcode creation.
3.5 inch touchscreen
As previously mentioned the LONGER RAY5 comes with a controller capable of working independently from a computer, so a screen interface is needed. In this case, LONGER decided to install a Makerbase 3.5 inch color touchscreen similar to what we might get in a 3D printer.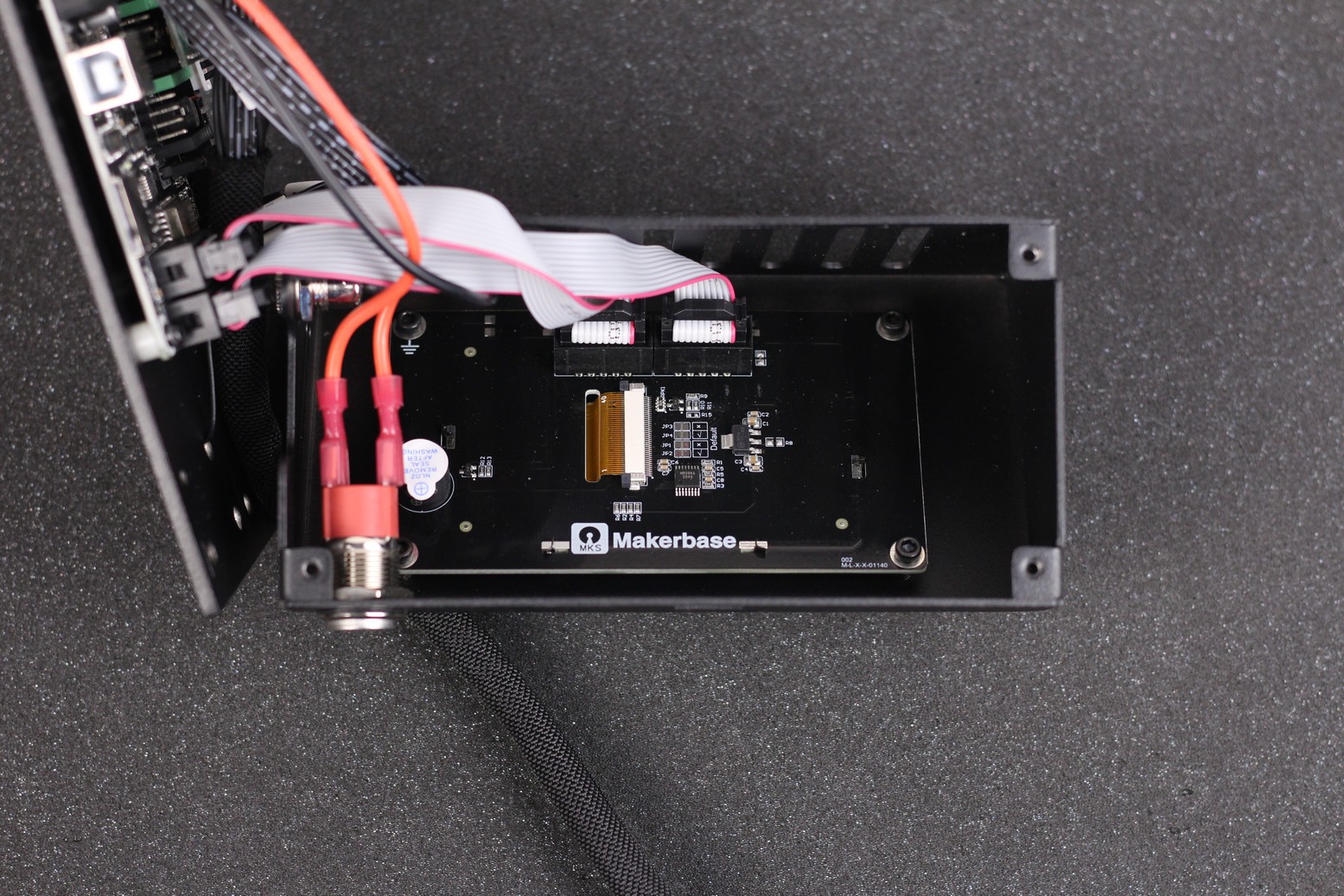 On the top of the touchscreen, we have the power button, the MicroSD card slot, and a TypeA USB port if we decide we want to use the laser engraver with a computer.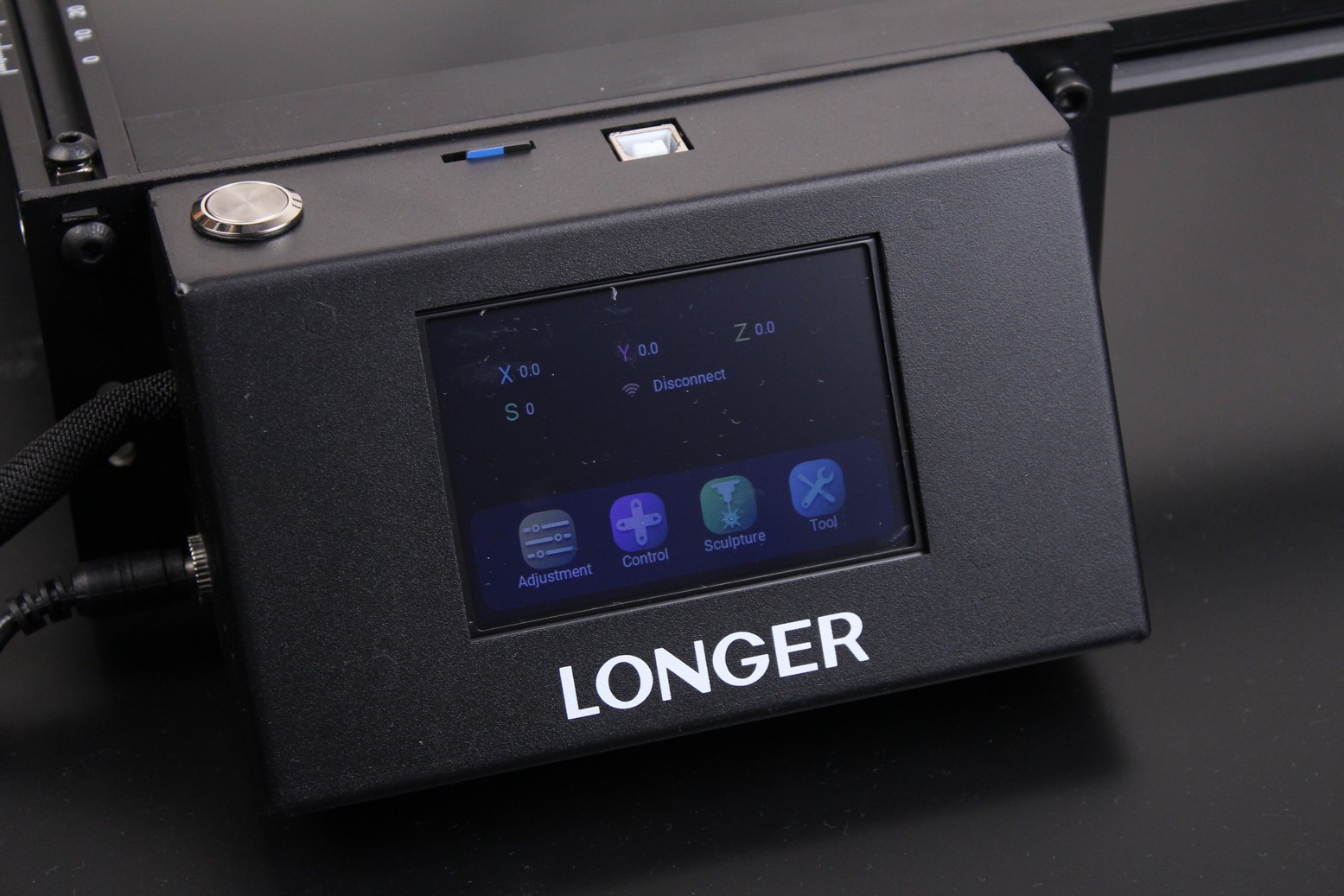 There aren't a lot of options on the LONGER RAY5 screen, but the basics are there. There's a screen where you can control and adjust the laser power to help with the alignment of the object you want to engrave.
There's also a home button that can be used to set the laser to the 0 coordinates, but also control buttons for the X and Y-axis.
What I don't like is the number of spelling errors and menu mistakes. The text is not consistent throughout all menus, but hopefully, that will change with a firmware upgrade. Right now, it feels incomplete, but that's not an issue only with this laser engraver, but with others that use the same MKS hardware.
Smoke and movement protection
The LONGER RAY5 comes with some protection features which are quite attractive. With smoke prevention, the laser should turn off automatically if it detects a flame or if the engraving area overheats.
Unfortunately, I tested the sensor and it doesn't work. Not sure if this is a general problem because I am testing another laser with the same sensor and that didn't work either. What's unfortunate about that one is that the material caught fire. But that's a story for another time.
Another safety feature is the movement protection which will stop the machine automatically if the machine is moved during operation.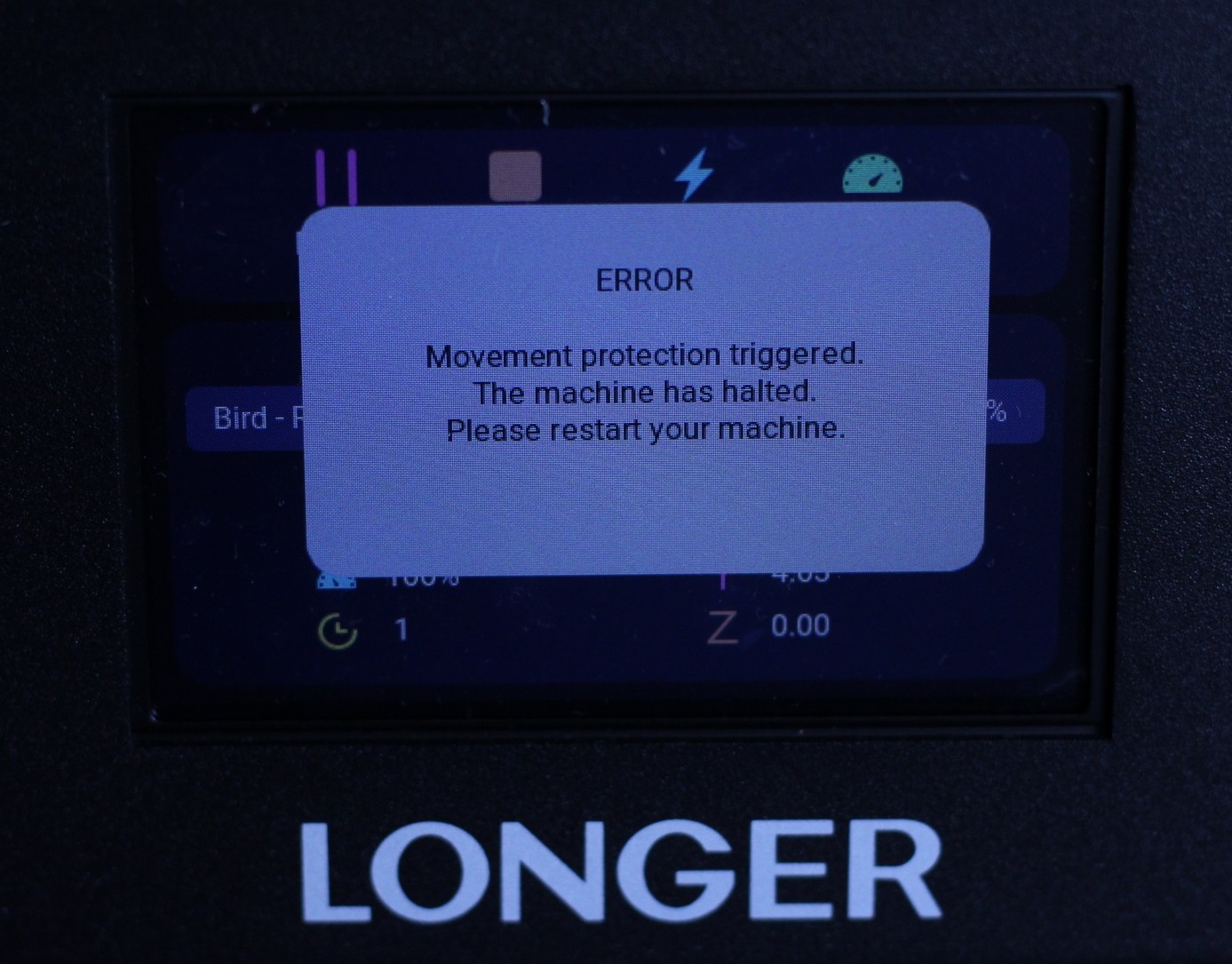 This safety feature seems to be working correctly, but the movement needs to be substantial for the sensor to be triggered and the laser to be stopped.
As always, never let your laser be unsupervised, and don't rely on these safety protocols because they are not reliable.
Safety Precautions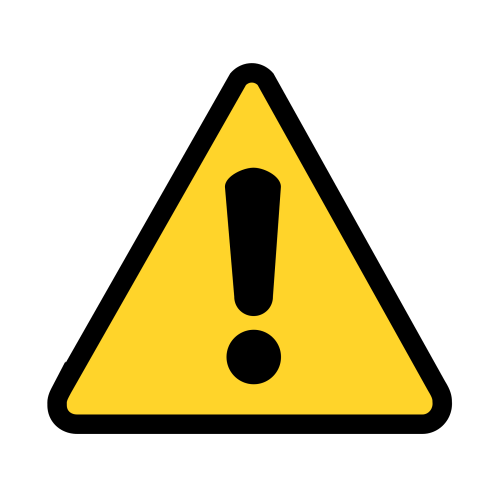 Wear eye protection
It's extremely important to take the necessary precautions when using a laser engraver. Always wear the protection glasses when the laser is on to avoid eye injury. The laser can instantly blind you so it's not something to take lightly.
Use the laser in a well ventilated area
When you start engraving or cutting different materials, smoke is released by the material. Do not use the laser in an enclosed space without ample ventilation because, besides the bad smell, your lungs don't like the fumes produced. Always use the laser in a well-ventilated area and it's also recommended to use a face mask if you don't enclose the laser.
Experience with the LONGER RAY5
The LONGER RAY5 laser engraver worked pretty well during my time with it. I didn't encounter any problems during operation, but I am not an advanced user when it comes to lasers, so take this with a grain of salt.
The lack of an enclosure made it less useful for me because I don't have a dedicated workspace to use it safely. Besides that, not all safety features work properly, and that's another thing that kept me from doing more tests for now.
I will update this article in the future, when more testing has been done.
LONGER RAY5 Laser Tests
Engraving Samples
These are the engraving samples included on the SD card. I ran them on some thick cardboard and I like the results. The engraving is clean and can't really complain.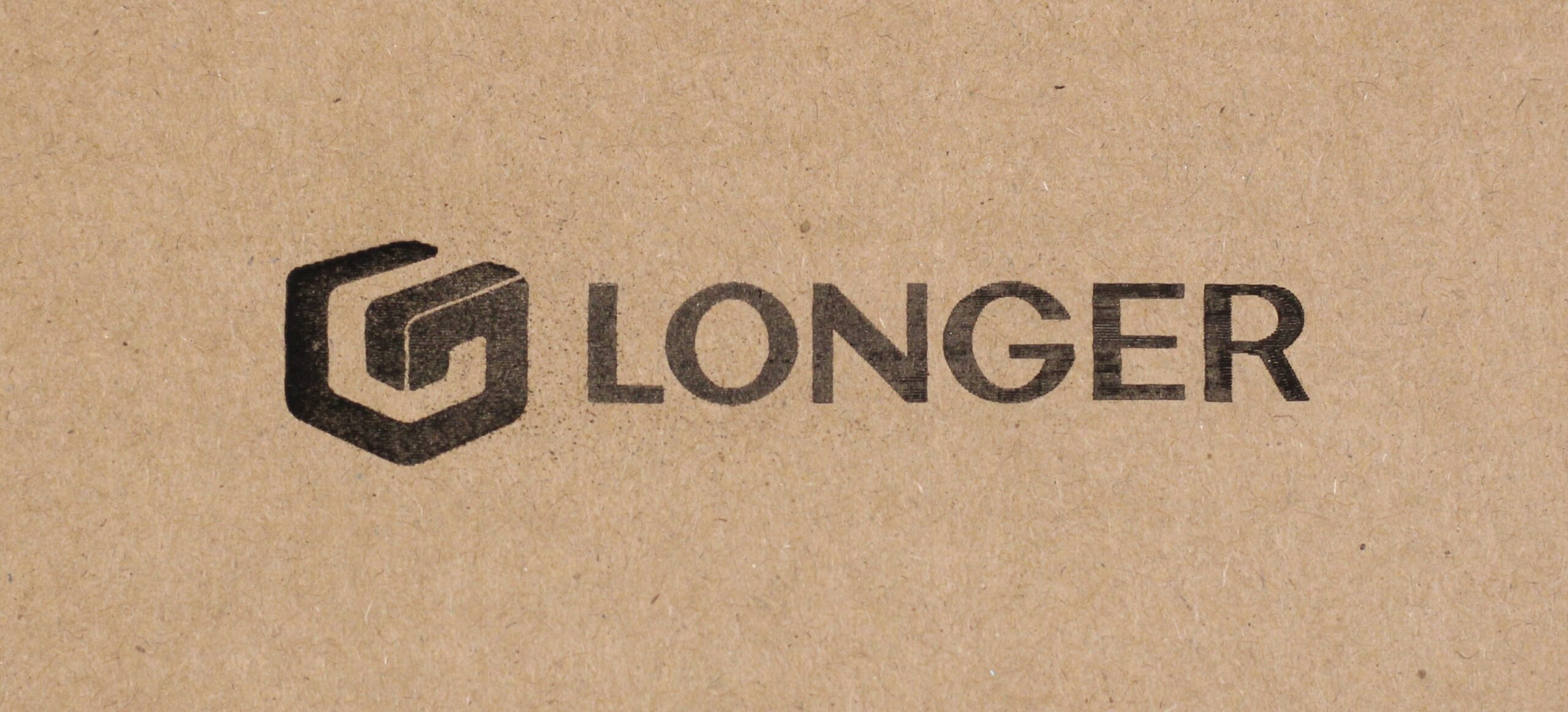 Image Engraving Test
I wanted to see how well does the RAY5 works when needing to engrave a picture, and the result can be seen in the image below. The contrast is decent, and the ripples shown on the image are because of the material I used.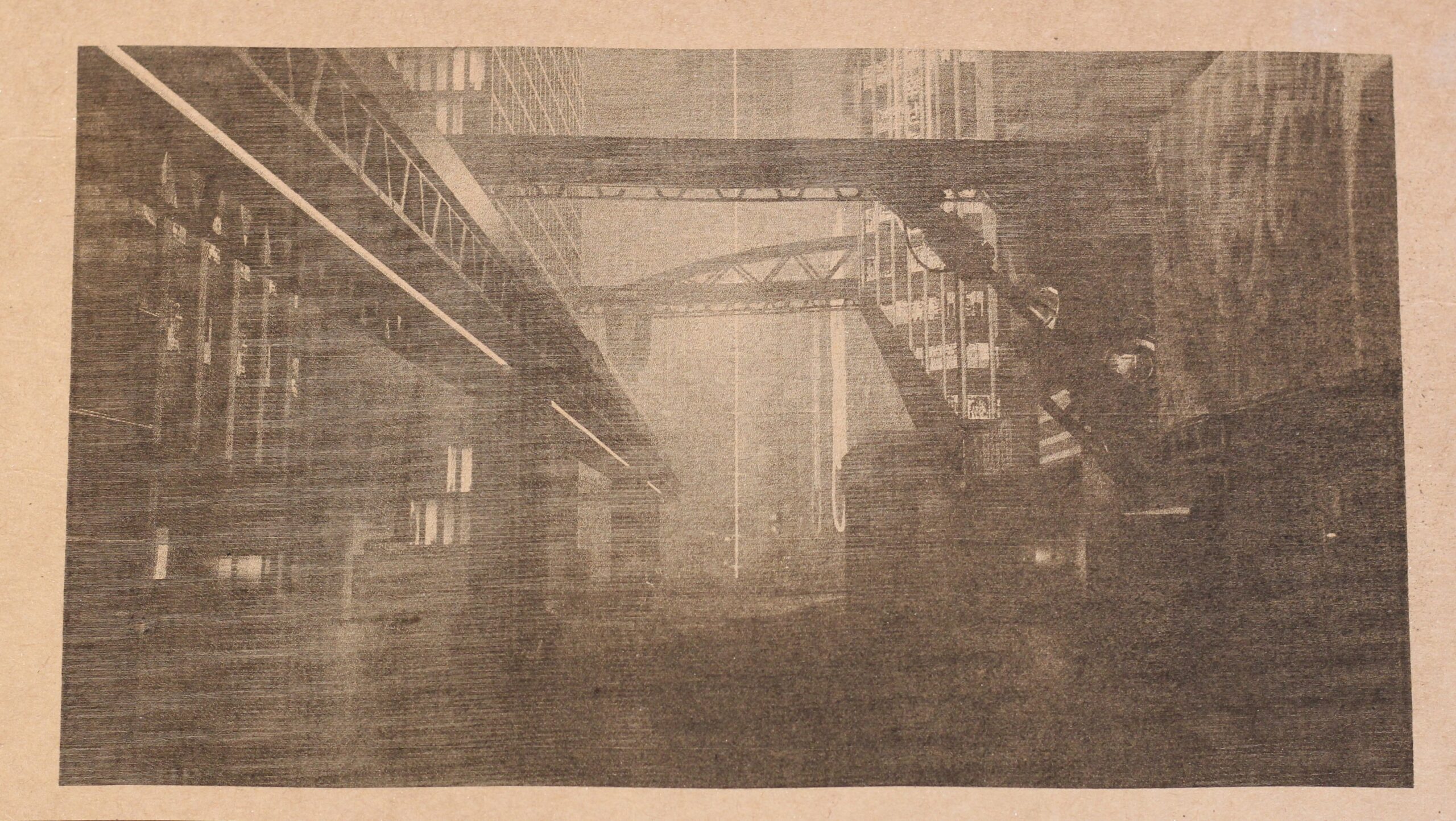 Power Scale Test
In the image below, you can also see the results of a Power Scale test from O2 Creative with different settings to help with finding the best values to be used with the RAY5.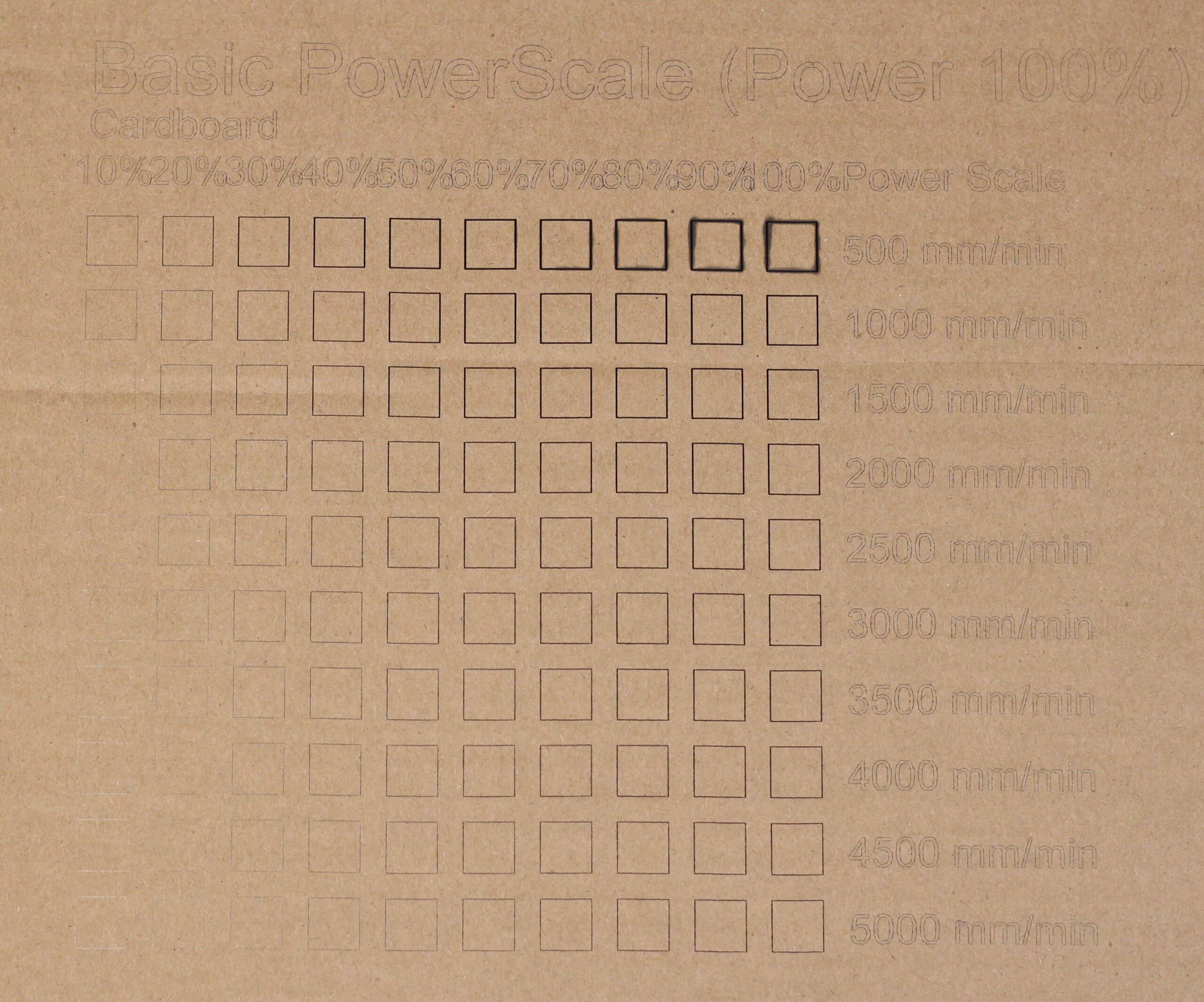 Conclusions: Is the LONGER RAY5 worth it?
As previously mentioned, I didn't do enough tests to give a proper conclusion, but everything I tried worked for me.
I don't like that the advertised safety feature for fire detection does not work. This might be an issue with my laser module or a general issue, but take this information seriously and don't leave the laser unsupervised during use.
I recommend reading other reviews and opinions about this laser before purchasing, to form a good overall opinion from more experienced users.
Where to buy the LONGER RAY5
The LONGER RAY5 can be purchased from the following websites:
LONGER 3D
Geekbuying – discount code GKBLOG03
The LONGER RAY5 was provided free of charge by LONGER for the purpose of this review. While the article includes affiliate links, all opinions are my own. Nobody reviewed the article before it was posted, following the Review Guidelines.