Sponsored
Creality CR-Scan Ferret – Take a rocket to space at the price of a train ticket
This newly launched compact Creality CR-Scan Ferret is a dramatic improvement in user experience. It comes with brand-new APP and software which are designed with a focus on easy operation. You can take out your phone and Ferret anytime, anywhere in your workspace, garage, garden, exhibition hall, or even outdoors to digitalize objects. It enables various applications at an affordable price similar to that of our Ender 3 series 3D printer. More importantly, it does not compromise on performance!
Features
A thinking scanner
Creality CR-Scan Ferret uses a dedicated ASIC depth computing chip that delivers deep processing for megapixel images at 60 frames per second. The processing speed is more than ten times that of general chips. It guarantees that Ferret can maintain a scanning frame rate of up to 30fps for smoother and faster scanning with less workload and low power consumption.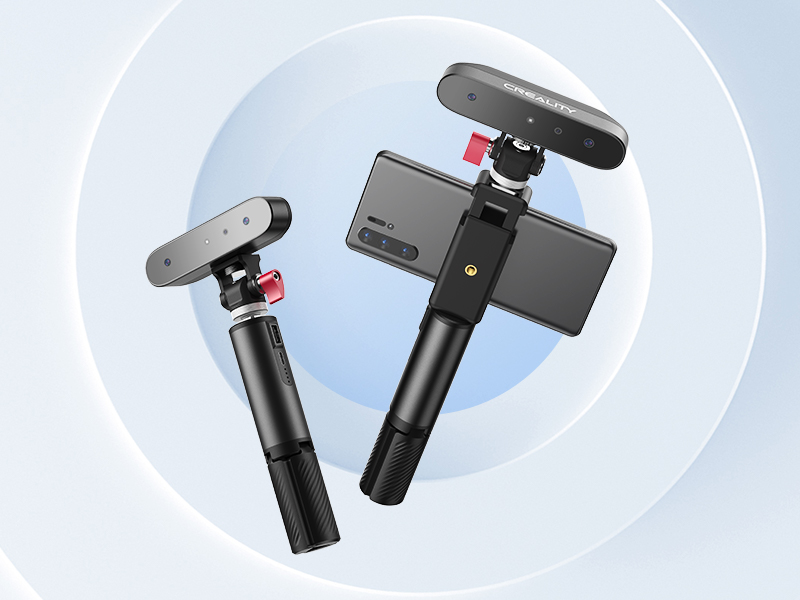 Larger Capturing – Dual mode scanning
The CR-Scan Ferret comes with two different scanning modes, which are a wide-range scanning and a high-accuracy mode. The two modes can be switched based on user needs.
Wide-range mode scans large objects quickly. It has a single capture range of up to 560*820mm, which covers a big area and allows you to adjust the distance for medium-sized and large objects. You can scan things as big as car doors, engines, rear bumpers, etc. Plus, the Ferret uses visual tracking instead of markers. You don't need to stick anything on the objects before scanning – it just tracks them automatically.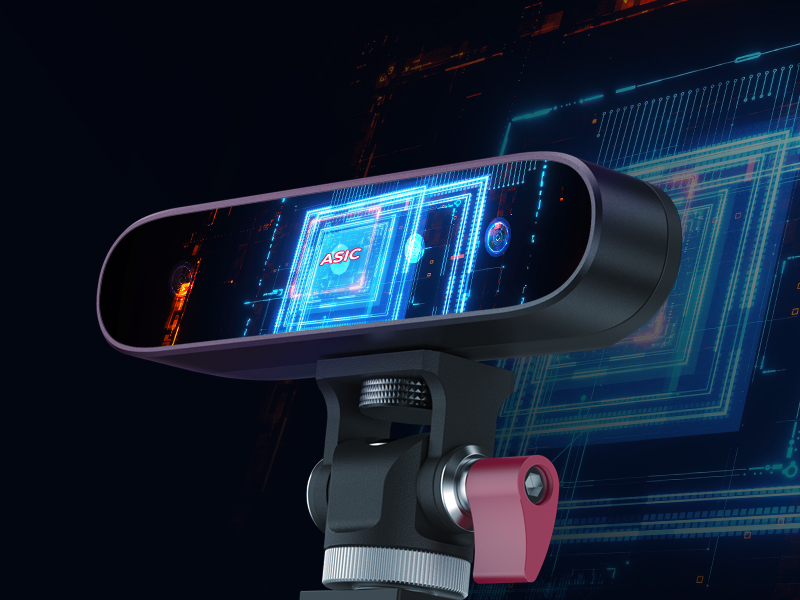 High-accuracy mode scans medium-small-sized objects precisely. It has an accuracy of up to 0.1mm and a 3D resolution of 0.16mm, which ensures high quality and captures more details.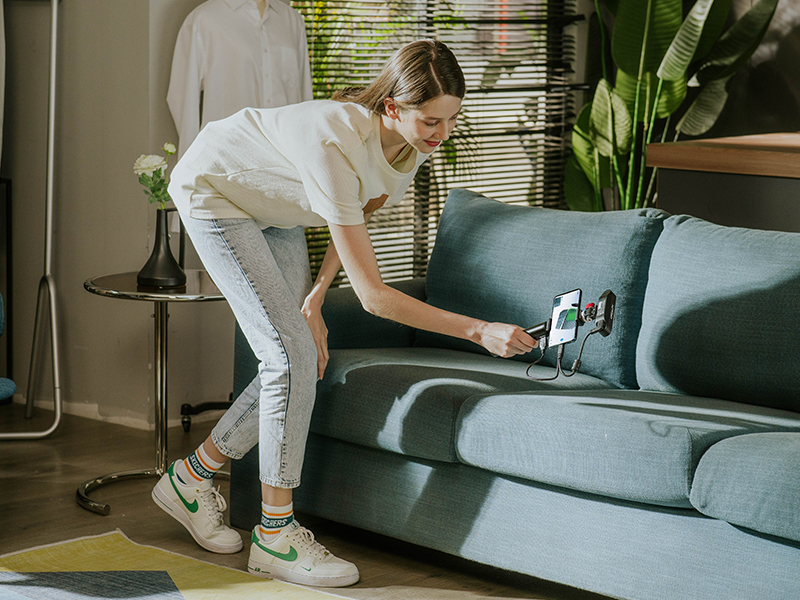 Reflect the real world in a real way – Full-Color Scanning
In addition to a larger scanning range, the Ferret also provides a more realistic scanning effect and user experience – through a built-in camera and powerful technical strength.
With the built-in high-resolution color camera, the Ferret captures full-color textures and automatically maps them onto the 3D model, which allows you to create high-quality, vivid color scans, showing the real color of the world you scanned.
Outdoor Scanning
3D Scanners usually have difficulty coping with too much direct light, which forces users to scan in a dark room for the best results.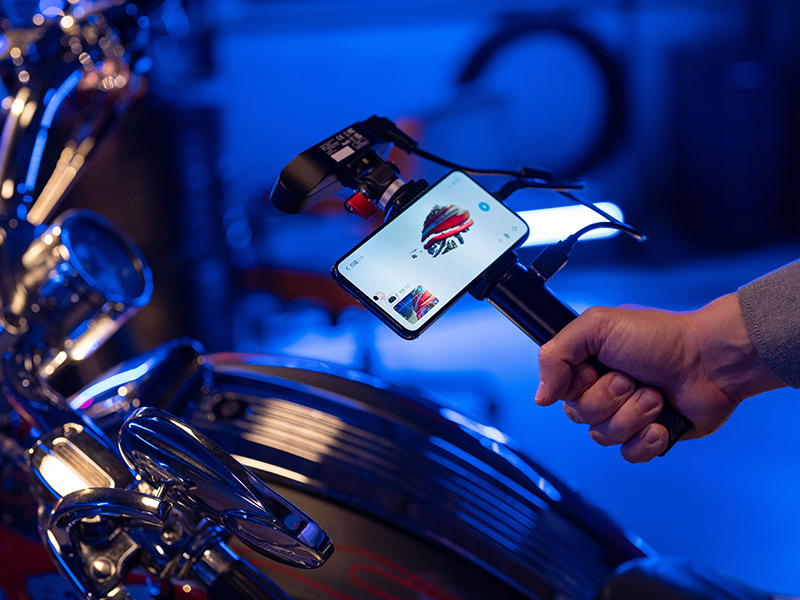 The Ferret scanner works well even in bright sunlight thanks to its advanced optical technology and intelligent algorithm. It can also scan black and dark objects better than other scanners due to its advanced material adaptability when scanning these objects. You can also power it with a portable charger to scan anything you want outdoors.
Compact Design
The Creality CR-Scan Ferret is a remarkable scanner that offers high quality at an affordable price, and it's much smaller and lighter than similar scanners on the market. Weighing only 105 grams, which is about the same as an orange!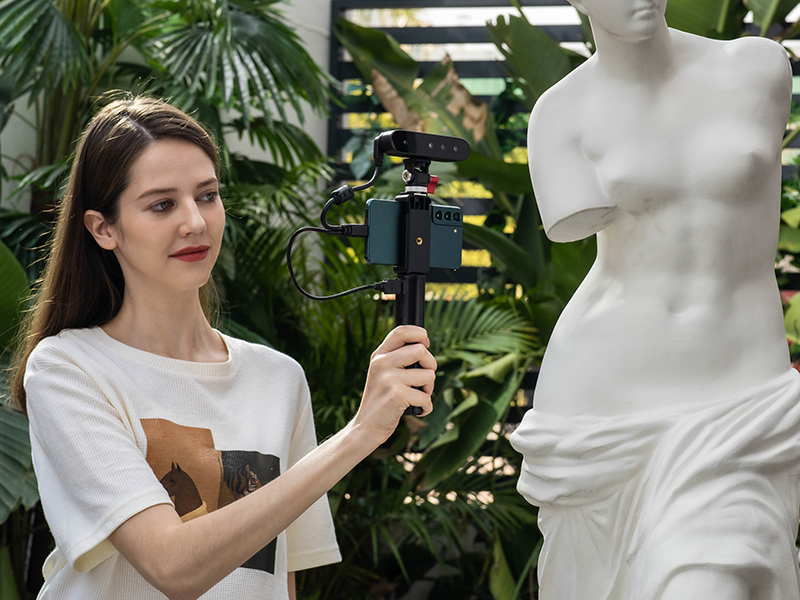 The Creality CR-Scan Ferret is easy to hold and carry around. You can slip it into your pocket or backpack while taking up minimal space. You can place your phone on the stand and connect it to Ferret and see the scanning results in real-time. The Ferret scanner has low power consumption and can be powered with a 5V power bank, or even your Android phone.
Creality Scan APP/Software
The Creality CR-Scan Ferret's accompanying APP and software, Creality Scan, has many features that should help the user achieve clean scans and complete models. For example, the APP/software features one-click model optimization and multi-positional auto alignment, auto noise removal, simplified topology, color texture mapping, and much more.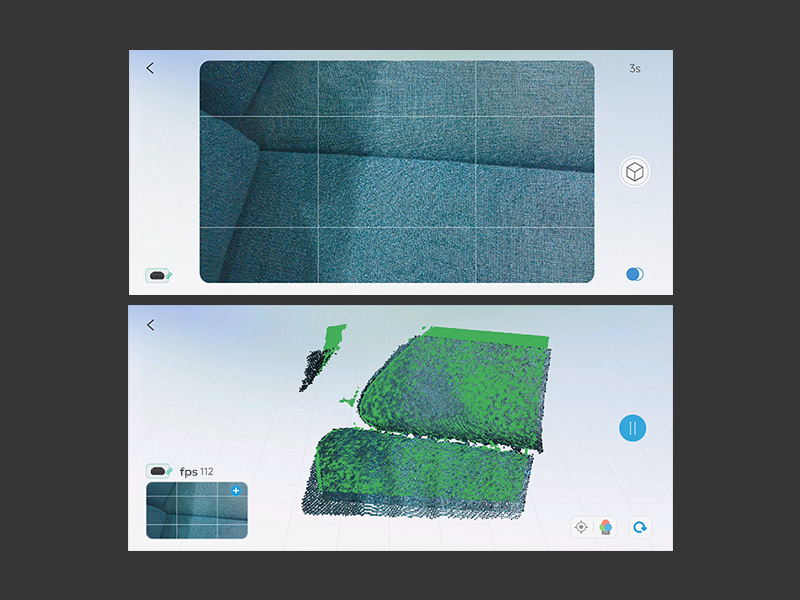 You can also upload and share models via the Creality Cloud, allowing you to slice your scanned objects and even send them to a 3D printer — all with the click of a button.
Tech Specs
Here are the technical specifications for the Creality CR-Scan Ferret 3D scanner:
| | |
| --- | --- |
| Accuracy | 0.1mm |
| Resolution/Point Distance | 0.16mm |
| Single capture range | 560*820mm@700mm |
| Frame Rate/Scan Speed | up to 30 fps |
| Color Texture | Supported, built-in |
| Working Distance | 150~700mm |
| Minimum Scanning | 50*50*50mm |
| Light Source | NIR |
| Outdoor Scanning | Support Scanning in Bright Sunlight |
| Tracking Mode | Visual Tracking |
| Output Format | OBJ / STL / PLY |
| Compatible System | Android / Windows / Mac OS |
| Connection | USB 2.0/3.0 |
| Scanner Weight | 105g |
| Scanner Size | 120*30*26mm |
Where can you buy CR-Scan Ferret?
Creality Store
Your local distributor.