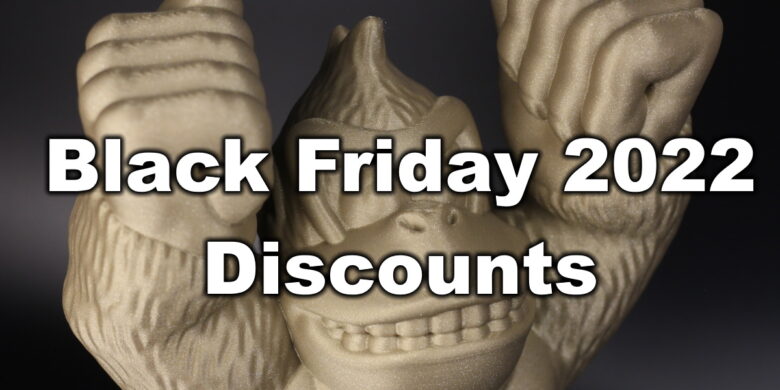 Black Friday is just around the corner, and I received a bunch of emails containing attractive discounts, so I thought I should share them with everyone in a dedicated article. This is similar to the Discount Codes article I update regularly so make sure to check that out from time to time when looking for a discount :).
The article will be updated in the following days with new discount codes, as they become available.
The links below are affiliated and I could get a small commission if you decide to order using them. This doesn't add any extra cost to your order, but it helps support the website.
Anycubic
Creality
SOVOL
Elegoo
Geekbuying
Black Friday Promotion Codes
Coupon:
Effective for all products
GKB22BF50
Save $50 on orders over $550
GKB22BF25
Save $25 on orders over $350
GKB22BF10
Save $10 on orders over $100
GKB22BF05
Save $5 on orders over $50
Fysetc Aliexpress
AliExpress
Slice Engineering