Sponsored
Creality Starts Spectacular Black Friday Sale: The K1 for Less than $400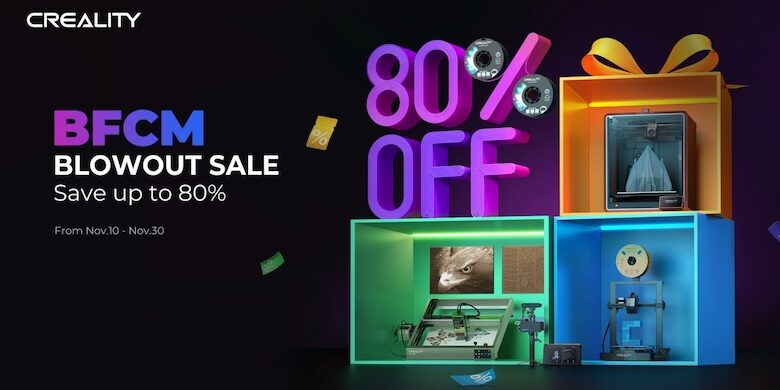 Riding the crest of the annual Black Friday frenzy, all these highly mentioned and much coveted Creality hits like Ender, K1, HALOT-MAGE, Falcon2, and Ferret, each a favorite item with numerous 3DP users, are now knocking with discounts ranging from 10% to as high as 37% from both Creality Store and Amazon. To find out more, visit the event page
K1 Series – High-Speed 3D Printing for Everyone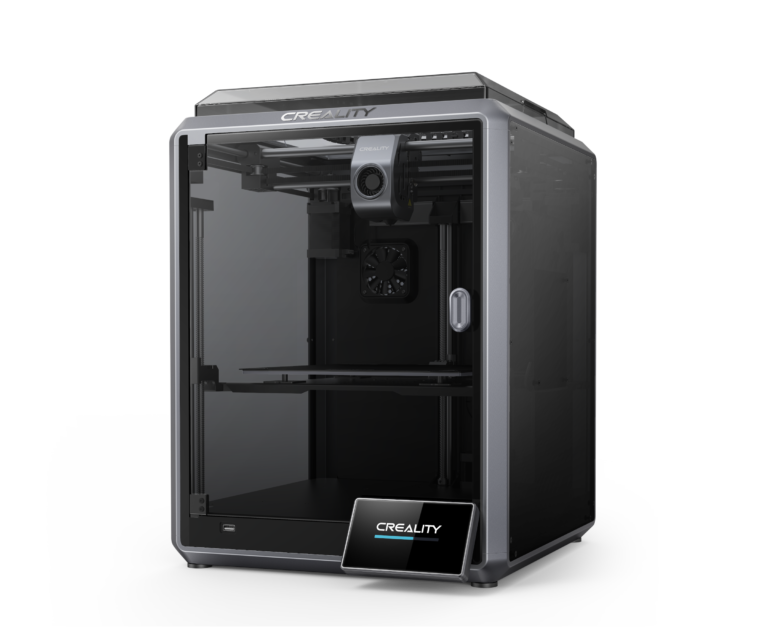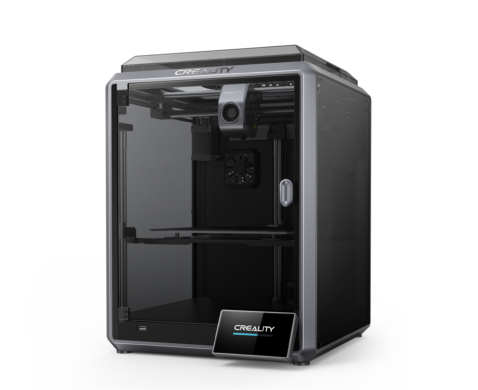 Creality K1 series, the company's 2023 flagship cum the recently licensed 3D printer of FC Bayern Munich in Europe, boasts exceptional features, including full-automatic bed leveling, and a printing speed of 600mm/s in just 0.03 seconds, thanks to its nimble Core XY design and lightweight printhead. The integration of AI LiDAR technology further enhances its performance and precision.
On top of these, the K1 Max becomes a powerful tool for rapid prototyping and design verification with a generous build volume of 300x300x300mm, and an AI camera coming automatically with the machine monitors for anomalies and errors, providing real-time alerts and creating captivating time-lapses for sharing.
Ready? Use the solid 30%+ discounts and grab a K1 (for under USD 400!) or K1 Max for $719 and the gift "spree" ahead – or just the fun of DIY.
Ender-3 V3 SE – Extremely User-Friendly From Price To Practice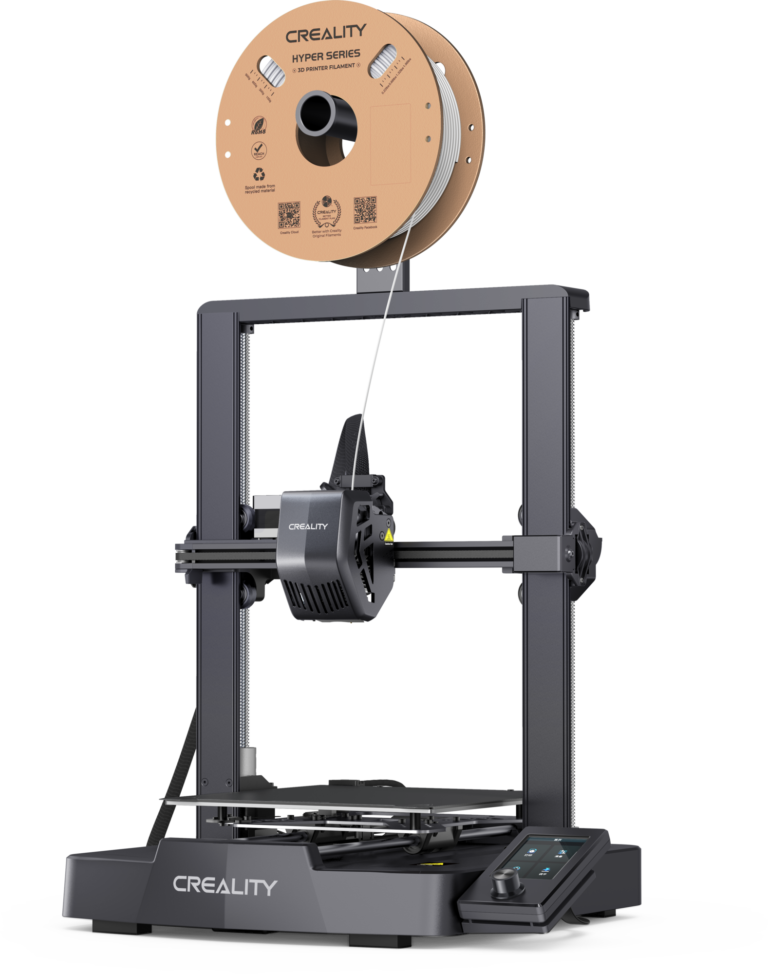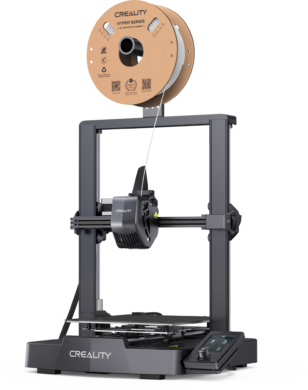 Designed for users of all levels, the Ender-3 V3 SE offers hassle-free 3D printing at a maximum printing speed of 250mm/s. With a compact design, dual Z-axis stability, automatic bed leveling, and simplified assembly, it ensures a smooth experience. Equipped with a direct extruder, it handles various materials, making it versatile. This "ultimate" entry model Ender-3 V3 SE is now available for another 10% off its already humble tag.
HALOT-MAGE PRO – Resin Printing Combining Speed and Quality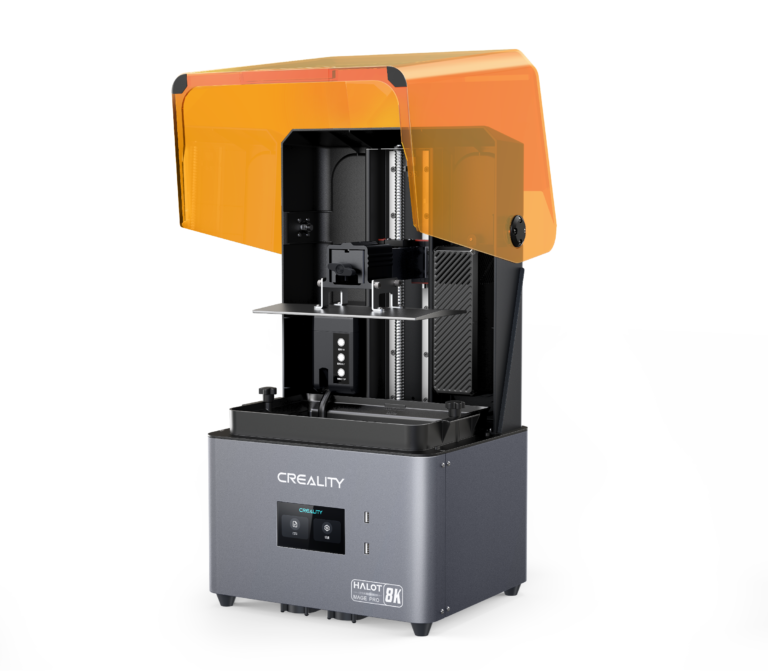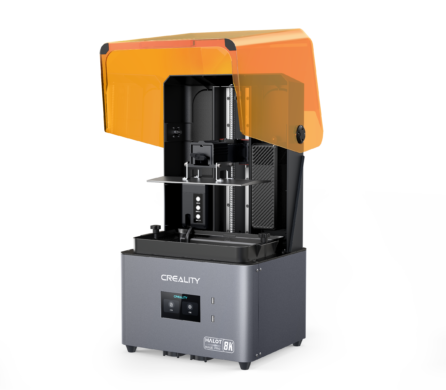 The HALOT-MAGE PRO is an exceptionally fast resin printer, printing up to 170mm/s – three to five times faster than its competitors. Powered by Creality OS for easy operation, it maintains high print quality while using its agile "Dynax" motion system for quick layer changes. While the HALOT BOX slicer enhances support structures, it's compatible with Creality Print and the Creality Cloud app for remote control and monitoring. You can get the HALOT-MAGE PRO during the Black Friday Sale with a 20% discount.
Creality Falcon2 40W – Engraving with Unmatched Power
Creality Falcon2 40W is so far the most powerful Creality laser engraver. Equipped with groundbreaking features such as Dynamic Spot Size Adjustment, it can cut through 20mm wood board and 0.15mm stainless steel in one pass at a speed up to 25000mm/min. It also supports color engraving and air assist with a smart monitoring system and upgraded safeguards. This mighty product is now on sale at a 20% Creality Store discount. You can also get a 22W alternative that's capable of cutting through 15mm wood and 10mm black acrylic at the same formidable speed – for a 33% discount exclusively on Amazon.
CR-Scan Ferret Pro – 3D Scanning Reinvented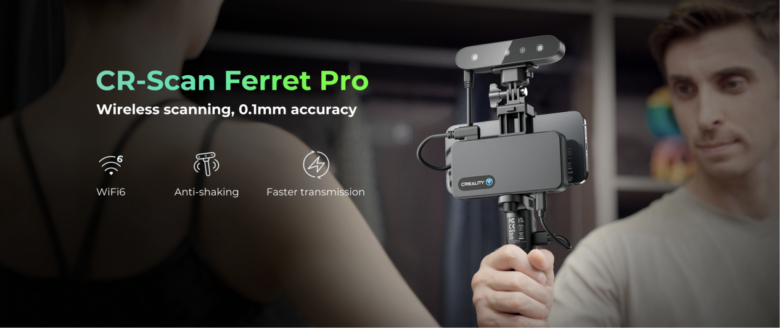 The CR-Scan Ferret Pro is an advanced 3D scanner with high-speed WiFi 6 and single-frame 3D imaging technology, and capable of scanning dark or metallic surfaces without spray. Its advanced optical technology and 2MP color camera capture vibrant 3D models with a scanning accuracy of up to 0.1mm. Equipped with a 3D imaging-specific ASIC chip, it offers a wide capture range for versatile scanning needs. Moreover, you can enjoy a 20% Sale discount for the Ferret scanner at Creality Store.
You've got the machine; you'll need the materials too.
Two rolls of filaments can now be purchased for just over 20 US dollars – from a diverse selection of accessories and materials. And don't forget the Creality newcomers, among them is the Ender-3 V3 KE, which features the intelligent Creality OS and boasts a maximum printing speed of 500mm/s as well as material flexibility. Make sure to check out: the smart, fast, and versatile entry model that is yours at a mere $279.
To browse more items on Sale, please visit Creality Store:
US Store
Germany Store
UK Store
Europe Store
Australia Store
Canada Store
Japan Store
Amazon Creality Official Store