Sponsored
Creality CR-Scan Ferret Pro: User-friendly and Cost-effective 3D Scanner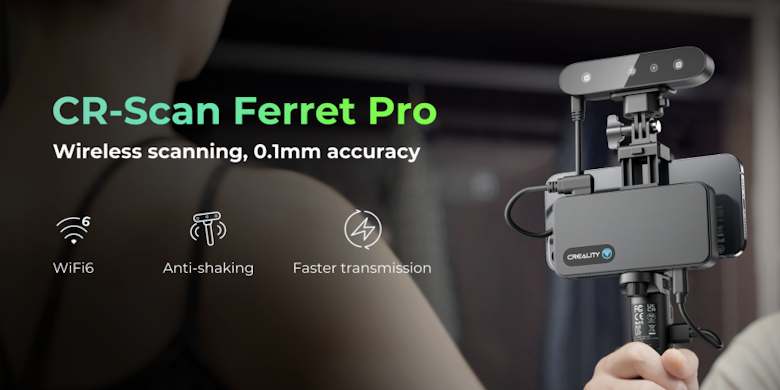 Creality is a leading player in the 3D printing industry, dedicated to providing users with a one-stop 3D printing service. This time, we will launch a 3D scanner to help users create worry-free models. CR-Scan Ferret Pro will be a blessing for 3D printing enthusiasts. With it, easy modeling can be achieved, eliminating the problem of model acquisition.
It will greatly enrich the model library of 3D printing enthusiasts, offering infinite possibilities for 3D model creation. Users can effortlessly model after scanning without complex scanning knowledge with just one click. Novices can quickly commence their journey and swiftly obtain the desired scanning model.
Creality CR-Scan Ferret Pro Features
WiFi6 Wireless Bridge
This scanner utilizes the latest WiFi6 high-speed wireless network, which is 3 times faster than WiFi5, meeting the bandwidth needed for high-precision scanning and improving transmission efficiency, making data collection smoother. Its one-shot 3D imaging technology allows you to scan smoothly even with shaky hands, dramatically improving your scanning success rate.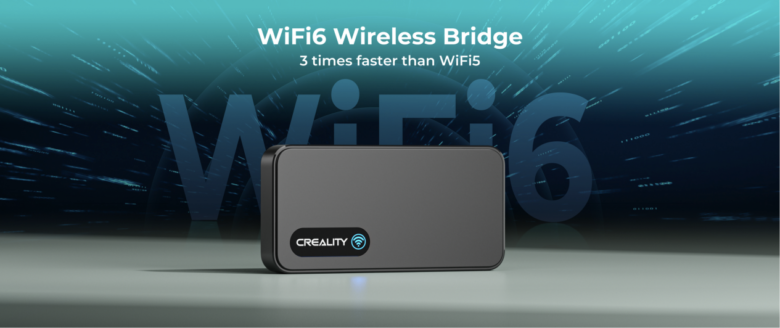 Anti-shake Tracking
We introduce the CR-Scan Ferret Pro based on user demands for Apple system support and faster, more stable scanning. This newly upgraded 3D scanner has been completely revamped based on the CR-Scan Ferret, enabling users to not only support WIFI6 and operate on both Apple and Android systems but also achieve anti-shaking and faster scanning image transmission.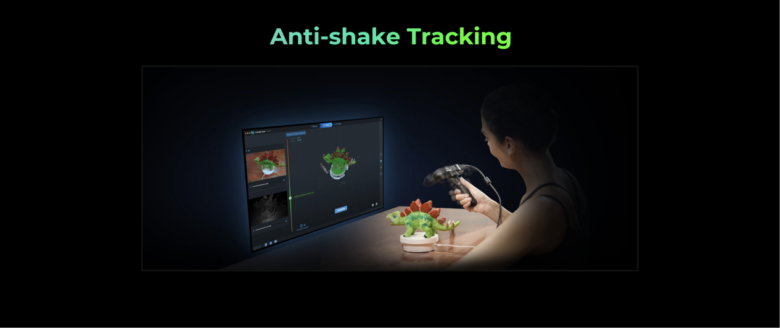 Scan Black/Metal Objects Without Spraying
With CR-Scan Ferret Pro, users can easily scan cars, car parts, tires, and other black objects without scanning spray; even metal objects can be easily scanned to get the model effect you want.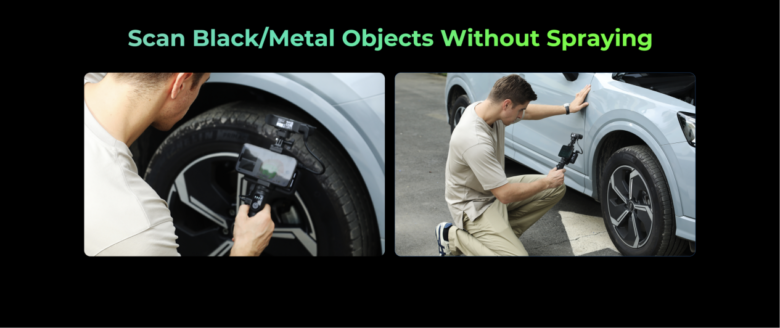 24-bit Full-color Scanning
This scanner realizes fast scanning of faces and bodies with speed and accuracy for a higher user experience. With an accuracy of up to 0.1mm, it has a unique face mapping algorithm that restores detailed features of the face, making even the hairs on the scanned portrait clearly visible.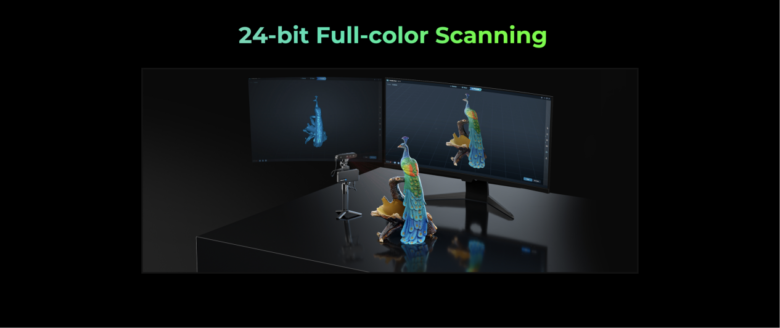 Human Face & Body Scanning
This scanner's built-in 2-megapixel high-resolution color camera captures the full-color texture of a 3D model, displaying the original color of the object and bringing every intricate detail to life.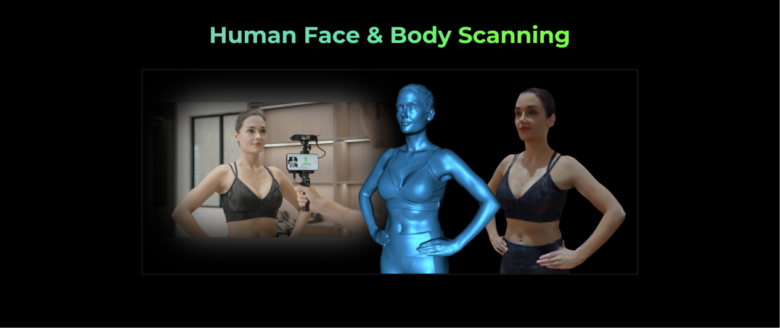 High Quality & Fast Scanning (ASIC Chip)
This scanner not only ensures high-quality scanning results but also achieves rapid scanning. Its high-quality mode accuracy is as high as 0.1 mm, capturing more details. Equipped with a dedicated 3D imaging ASIC chip, it can effectively reduce the performance requirements of computers or mobile phones. Moreover, its single capture range is up to 560*820mm, bringing higher scanning efficiency for medium and large objects.
With CR-Scan Ferret Pro, users can not only achieve 3D modeling for 3D printing and data modeling to preserve our antiques, but it can also be used in fields such as sculpture and e-commerce.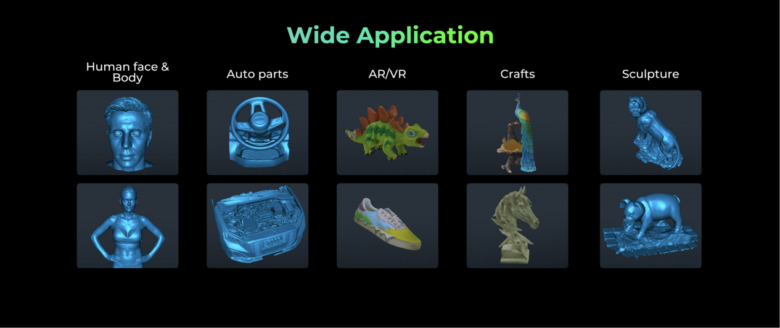 We believe every 3D printing user deserves such a cost-effective 3D scanner. With its help, you can easily model, making your 3D printing journey more exciting! Scan at will, made with heart, and share your 3D creativity anytime!
Explore Now: Creality CR-Scan Ferret Pro