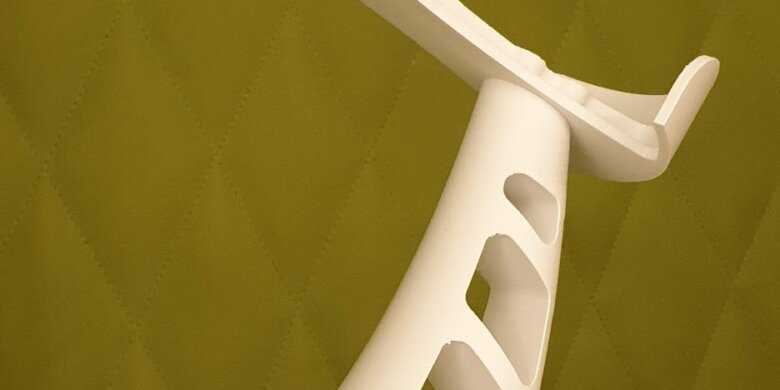 This is a Playstation VR Stand on the CR-10s Pro.
Printed in Devil Design PETG with the following settings:
235c hotend temp
60c bed temp
0.2 mm layer size
60mm/s print speed
If you want to print your own, head over to Thingiverse, and download the .STL file from hachiroku.
The Creality CR-10s Pro is really nice when needing to print large objects.