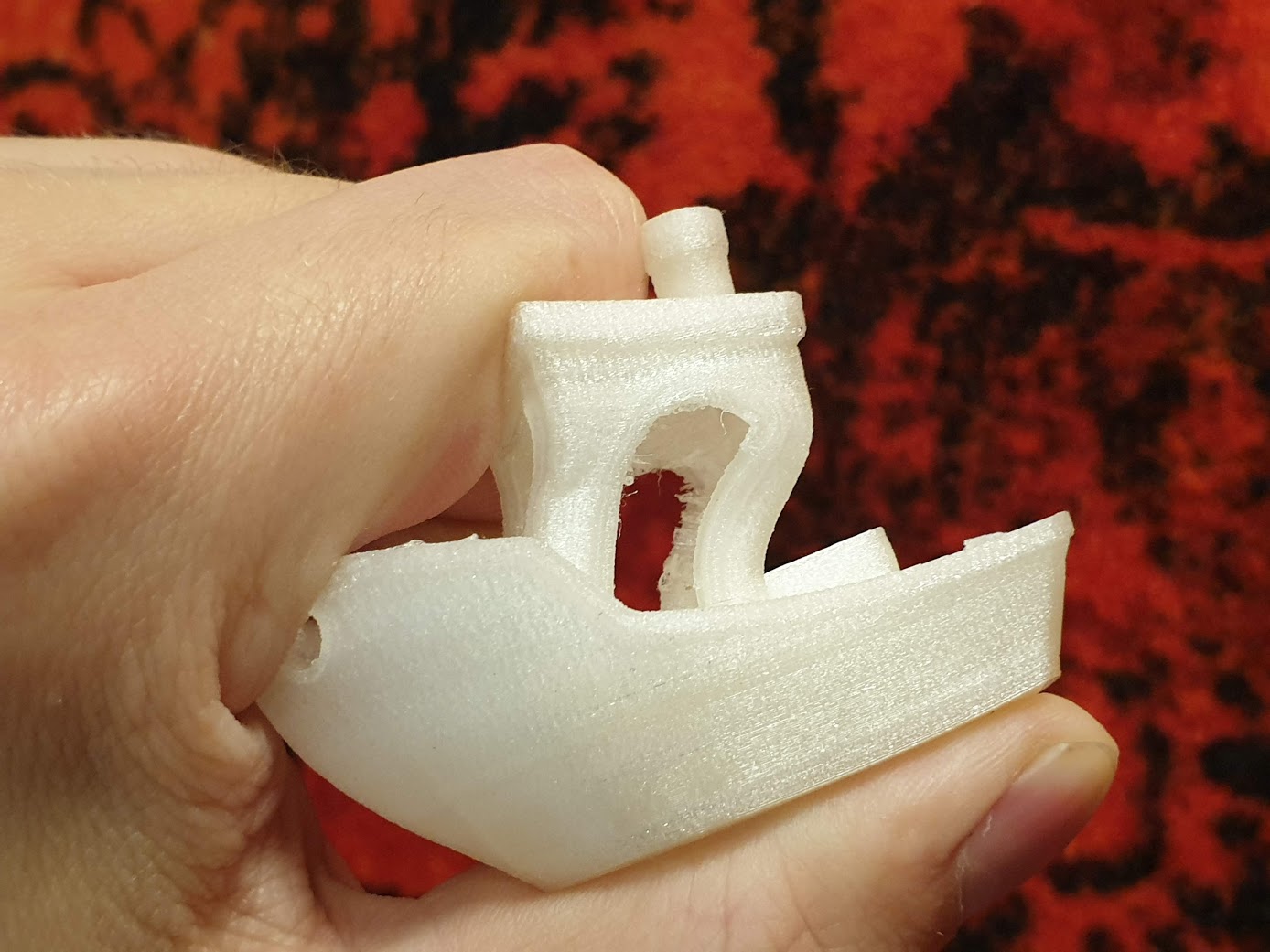 I always wanted to print with flexible filament, but I never got the chance to do it. That changes today.
I managed to get my hands on some Devil Design Natural TPU filament, and of course, the first thing to print is a 3DBenchy.
I used my PLA profile with 35mm/s speeds, 225C for the hotend and 45C for the heated bed. TPU doesn't like retraction, so I disabled it.
The printer I used is my trusty ANET AM8 with a glass bed and no extra adhesion help. The Cura profile I used to print TPU can be downloaded from here.
As you can see, the TPU filament prints really well. The extrusion is consistent, the layer adhesion is great and the walls are straight. Apart from a few stringing issues caused by the lack of retraction and Z-hop, this 3DBenchy is great considering it's a first print.
I expected some smell when printing, however this wasn't the case. The fumes produced are comparable with PLA, so there's no need to print with an enclosed printer.
Let me know if you have questions about printing with TPU filament. I will do my best to help you out.